Powdered and granular food products have always represented a very complex sector in the world of packaging both for the numerous types of products they inlcude (flour, powdered milk, rice, legumes and spices, just to name a few) and for their small degree of smoothness.
Starting from these two peculiar features of food products, our R&D team has developed IABA 600 D bagging machine.
The possibility of choosing among a wide range of dosing systems and the presence of a double filling station (that is the main feature of this model) allow excellent management of various types of powdered and granular products. This innovative filling station made it possible to double the hourly production without altering the integrity and characteristics of the product, meeting strict hygiene standards.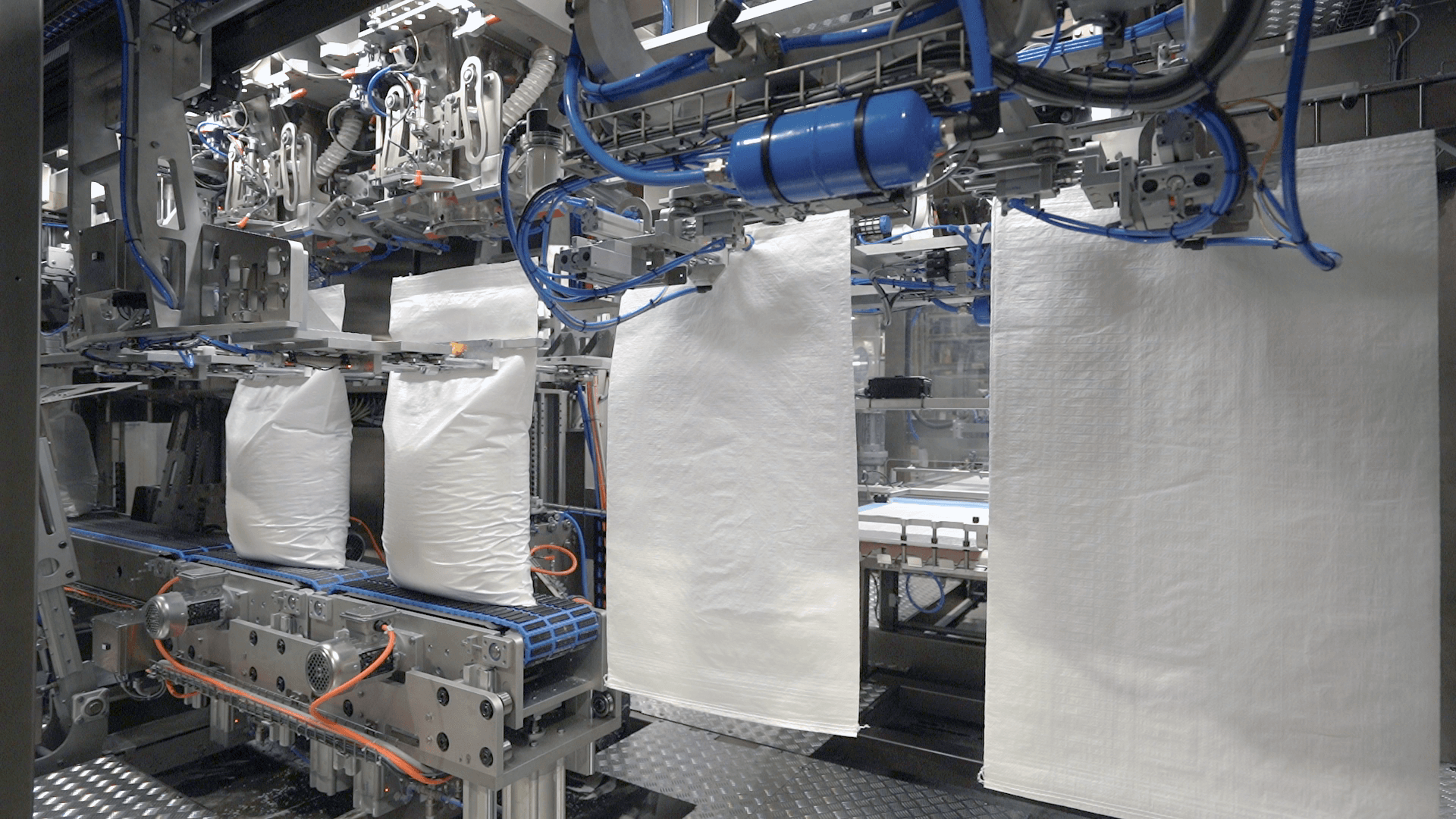 This case study concerns the packaging of maltodextrin (a water-soluble carbohydrate derived from starch) for which four IABA 600 D bagging machines have been created and widely customized, according with the features of this product. Excluding the single sewing station, all the other stations of the line are "twins": two empty-bag storages, two deaeration stations, two bag top folding devices and the already mentioned two filling stations.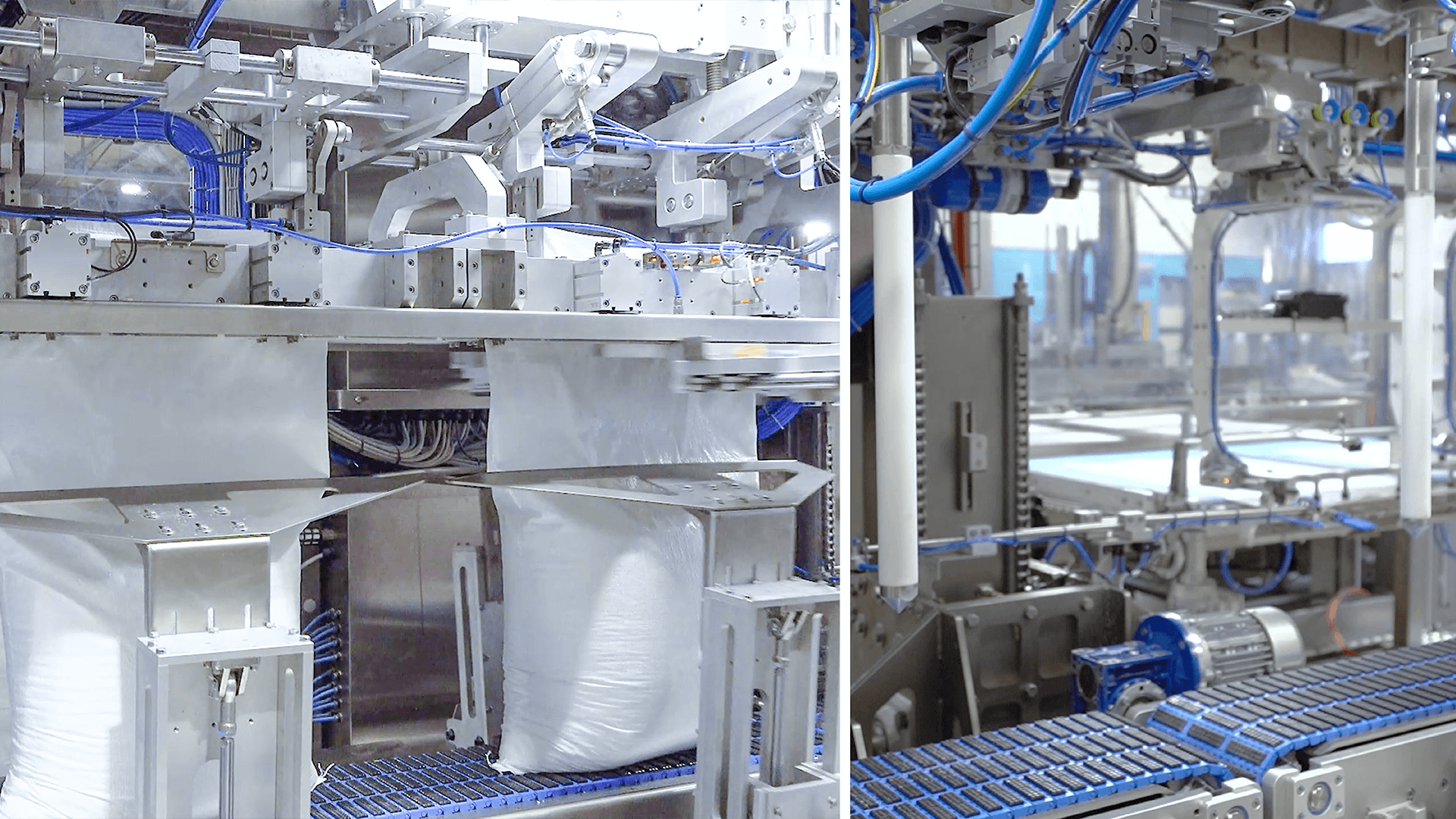 To complete the project, among the various customizations requested by the customer, we mention the possibility of processing bags with or without side gussets and the presence of a double deaeration probe that removes any air present into the bags, thus reducing the volume.