Olive pomace pellet is a natural and economic fuel with a high calorific value, therefore a valid alternative to common wood pellets. The olives are able to provide us with this precious highly ecological fuel: the pomace is in fact composed of peels, pulp and fragments of olive pits.
Why choose olive pomace pellet as a biofuel?
The pomace pellet is ideal for feeding boilers, fireplaces, stoves, ovens and all types of multi-fuel boilers with feeder. Here are the main features that makes it a super efficient fuel:
Excellent value for money
Reduction of smoke and ash production, ensuring less maintenance and longer life for the boilers
Low humidity and reduction of mold creation
High calorific value, even higher than wood pellets:
Olive pomace pellet: 6700
Wood pellets:4500
Firewood: 3500
Eco-friendly: does not require the felling of trees, does not use chemical additives
Easily to store: it can be packaged in compact and perfectly palletizable bags.
The Packaging of the Olive Pomace Pellets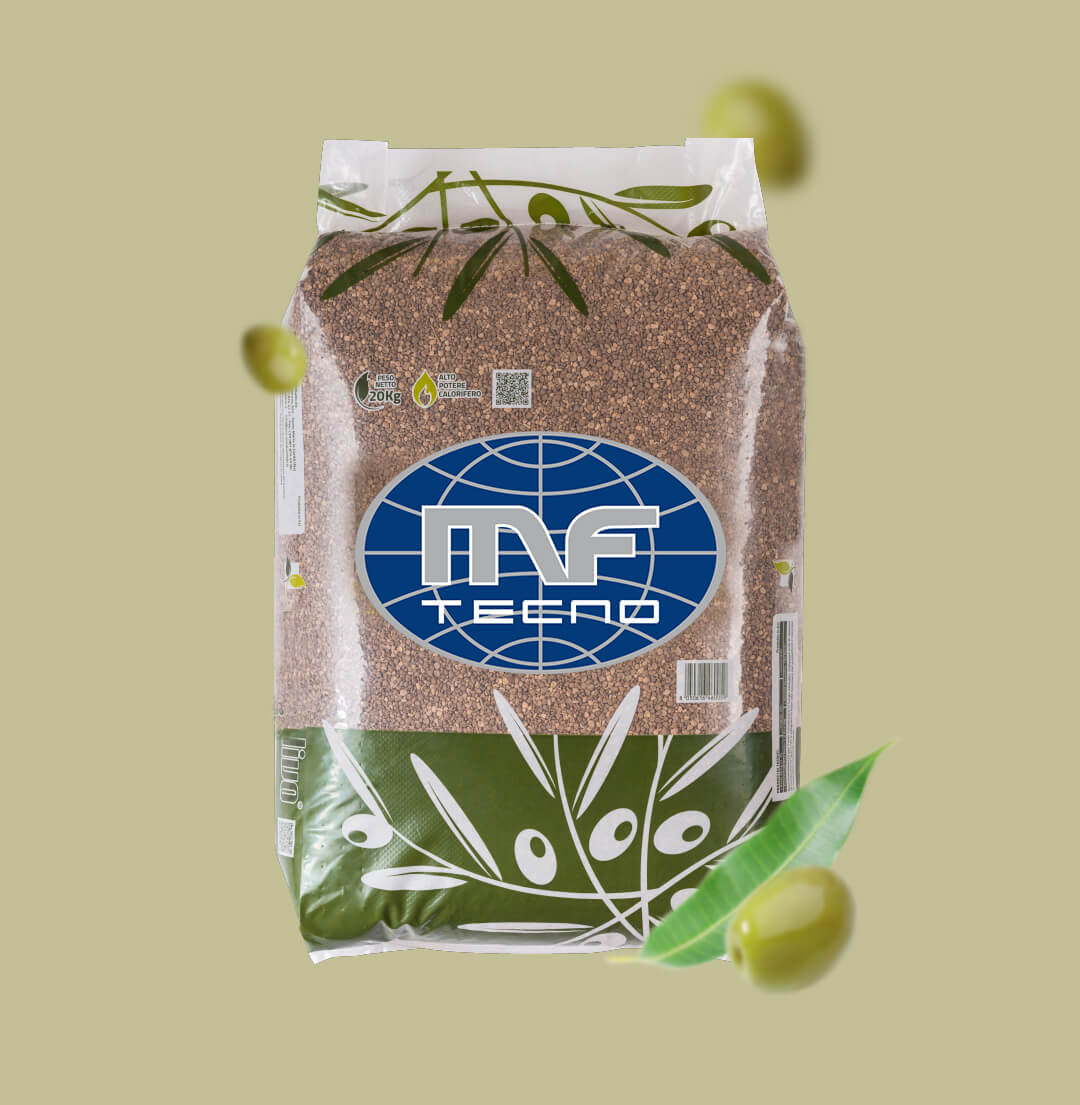 We at MF TECNO are able to supply packaging machines combined with palletisers, wrappers, case packers for Olive pomace pellets and for any type of natural fuel present on the market.
The MF 54 vertical packaging machine (VFFS) represents the ideal solution for packing this kind of pellets.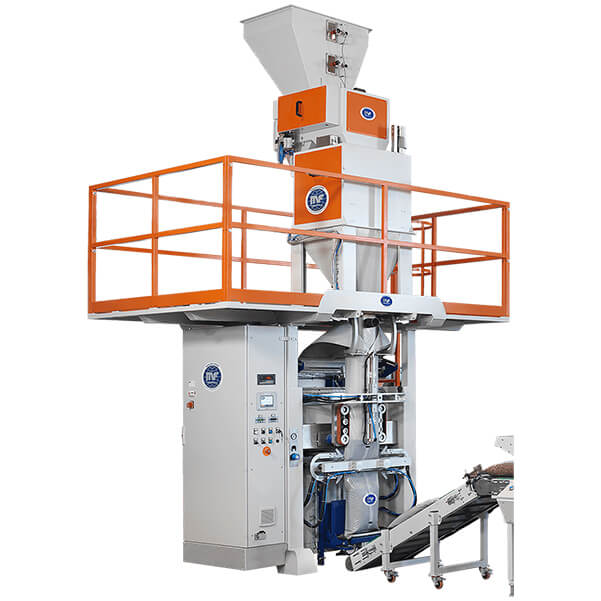 About bags, those made from plastic reels are the most common, but PP woven bags are also often used with the aim of more aerating the packaged product.
In the video you can see one of our packaging systems for pomace pellets, installed in Morocco. In this case the system consists of:
Each Olive pomace pellet packaging system can be customized according to your needs.