One of the most important aspects that has made MF TECNO succesfull in the packaging industry in the last 40 years is the possibility of providing complete turnkey packaging systems. All machine components are manufactured and tested internally, avoiding the presence of external suppliers and the risk of slowing down the the construction phase and the post installation assistance.
The possibility of interfacing with a single supplier for the technical assistance and the spare parts represents a great advantage and a certainty that MF TECNO can offer its customers.
In this case study we have an example of a turnkey plant for the transport, packaging and palletization of glue in granules on 25 kg paper bags.
The production starts from a double big bag emptying station, customization made ad hoc for our customer. The presence of the double station performs two fundamental functions: it allows to mix 2 different products within the same bag and it also optimizes production time because while one of the bags is emptying the other can be reloaded, always keeping the machine running.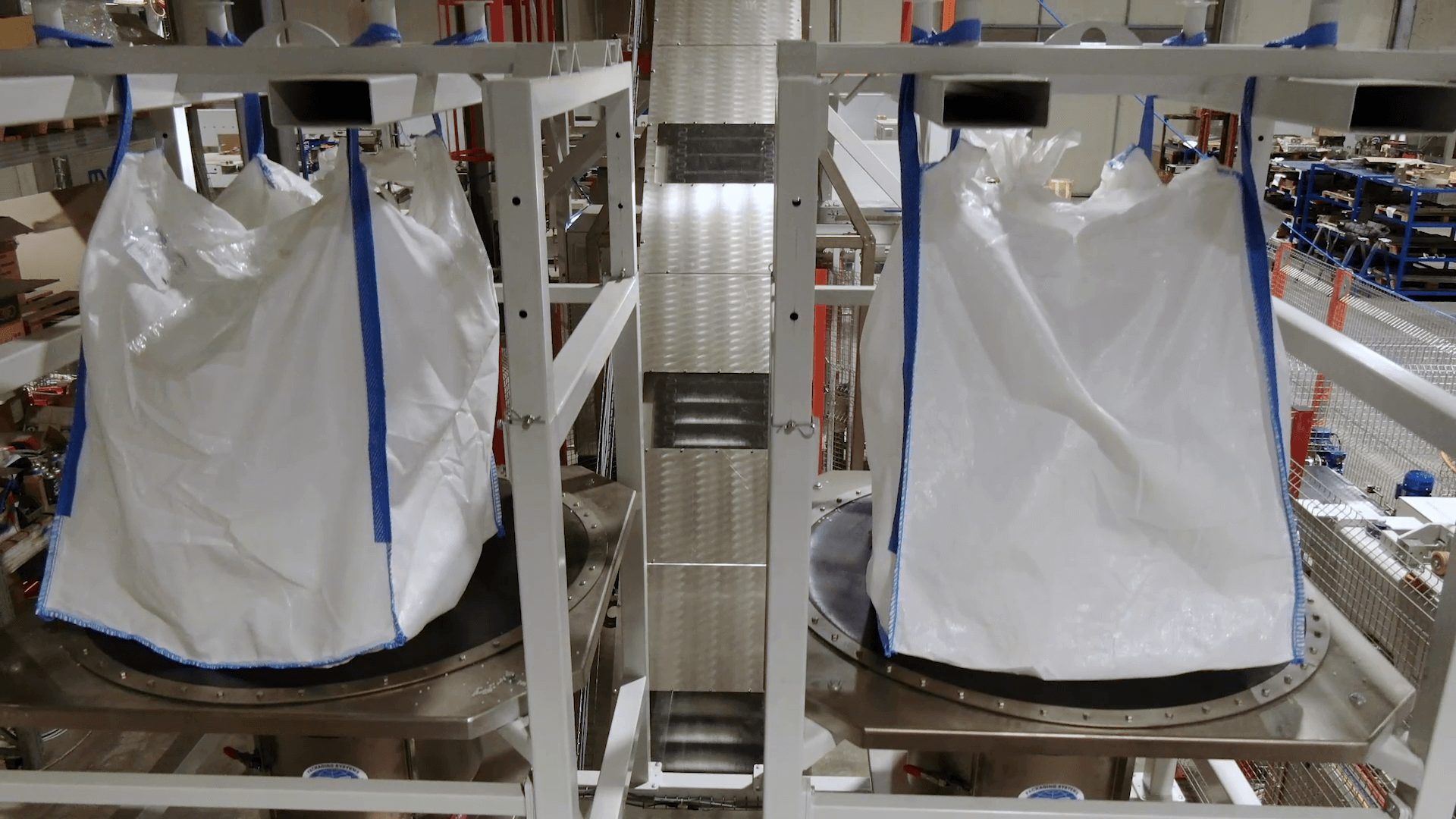 The two vibrating channels below allow the regulation of the quantity of product: this is possible both by increasing or decreasing the vibration speed of the two channels and by adjusting the thickness of the product exiting the shutter.
From the vibrating channels the product is conveyed toward the IABA 600E machine scale by a sidewall belt conveyor type Z which has been customized with a single bag warehouse and a closing line with the application of a crepe paper strip. The filled and sealed bags are then conveyed to the MF PCA SMART palletizer to complete the production.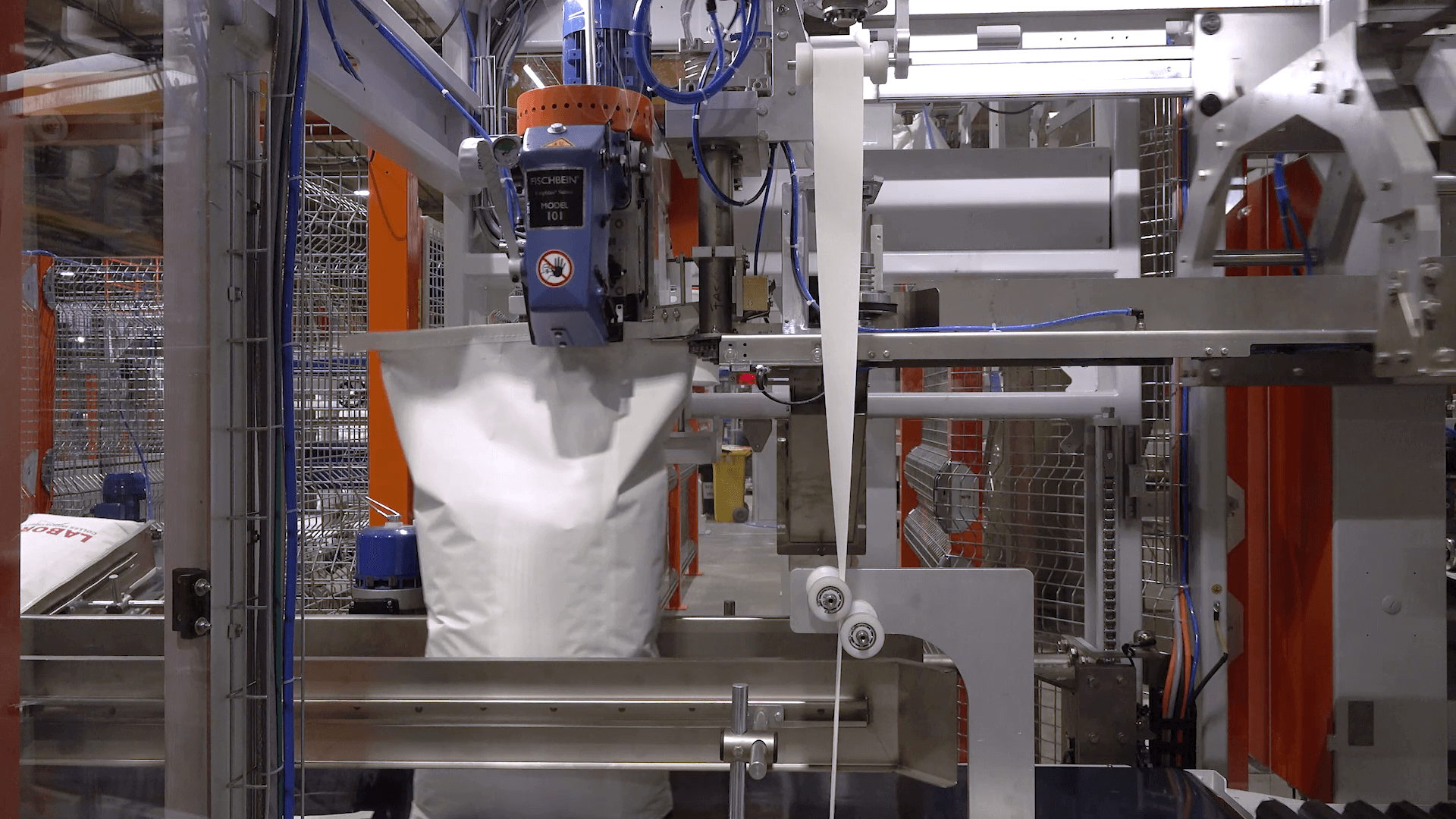 The particular U-shaped structure of the entire line made it possible to maximize the available space using a total length of only 15 meters.