The market for decorative gravel, sand and pebbles has seen a fast increase in the last few years. We provide complete packaging systems for aggregate. We already designed all-in-one systems for products such as stones, pebbles, gravel and sand.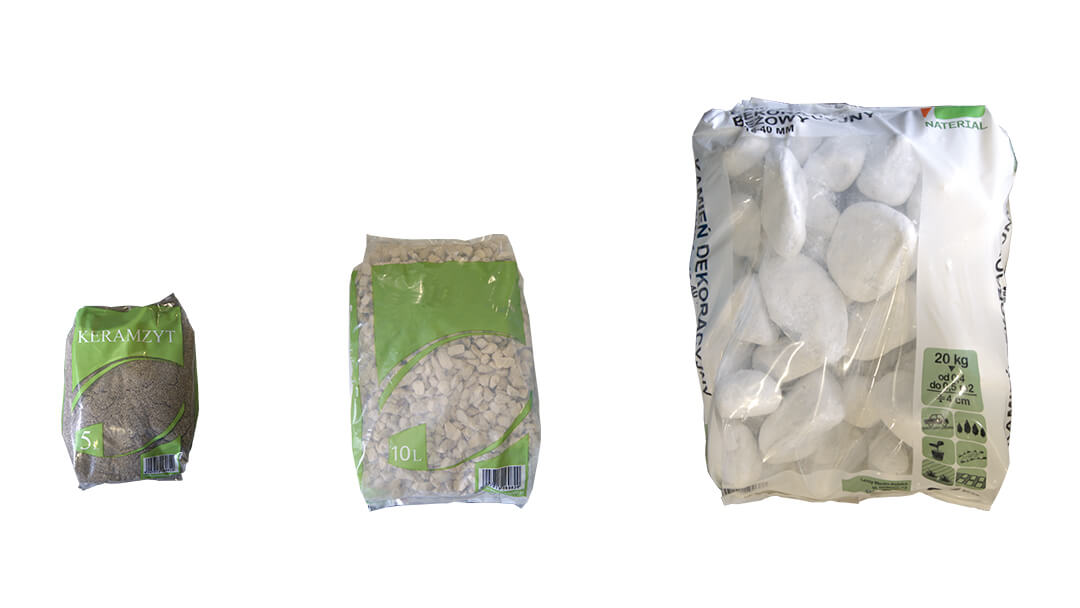 In the last year, we saw a large increase in orders of automatic gravel bagging machines, gravel packaging machines, aggregate baggers.
This is because the market for those products has increased in the first place.
Usually, a company that sells aggregate stones doesn't stop to a single format. They are placing in the market a large variety of products. This implies they need a very complex and flexible solution when it comes to packing their different products.
How does the demand for packing different stones formats affect our job?
Our job in these cases is to simplify things for people who get in touch with us. Our goal is to supply a single, smart and flexible bagging system that does it all.
Why so?
When we are talking about production sites every inch counts.
This means we can't supply a single pebbles bagger, sand packaging machine or VFFS for aggregate alone for each kind of product.
We need a smart and high technology complete system that can handle all these products.
Is that even possible?
Yes indeed, we have created multiple aggregate bagging machines and complete systems that can pack various sizes of bags with different types of stones, pebbles gravel and sand.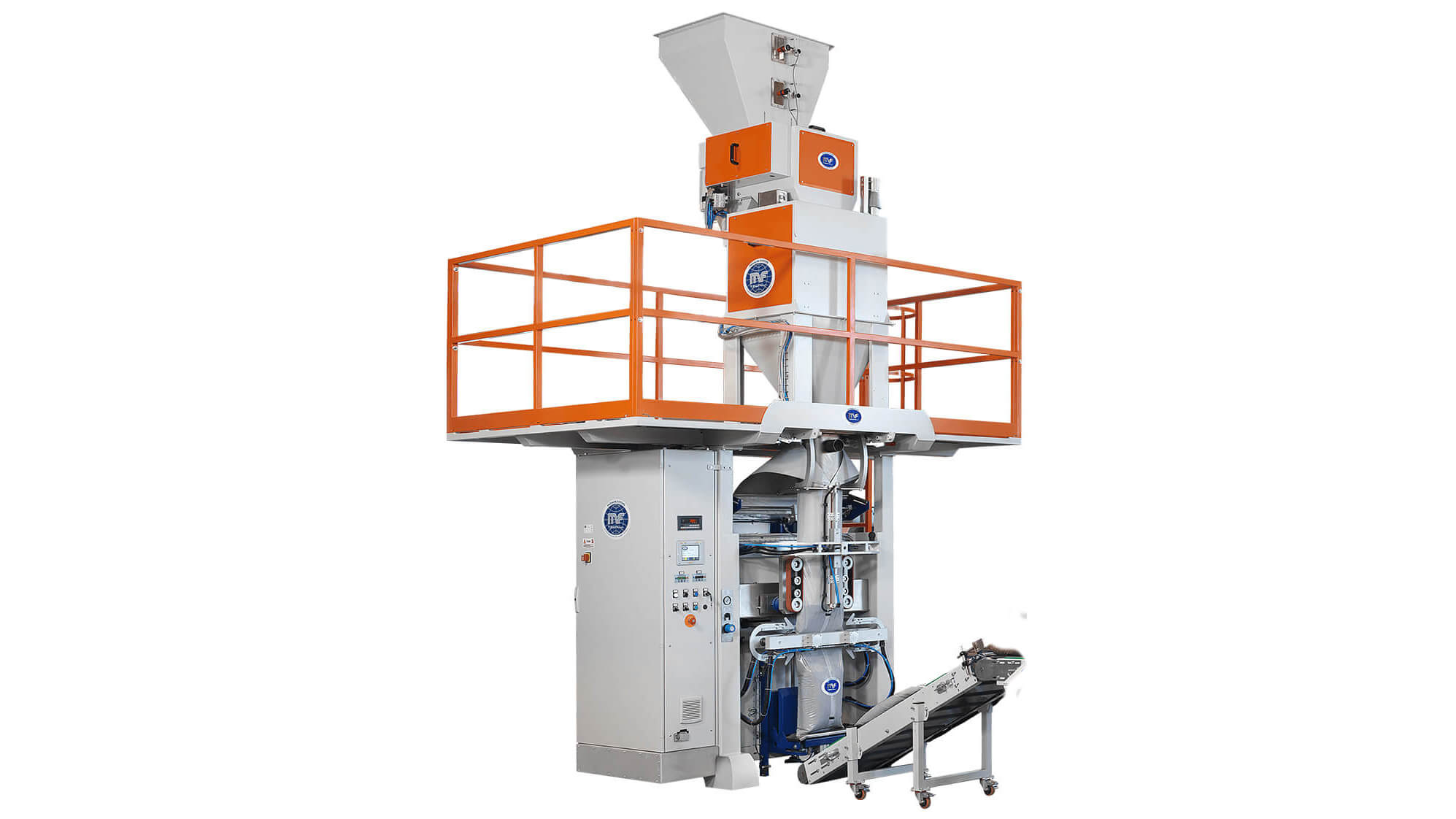 Case Study: VFFS, Palletizer and Wrapping machine for Stones, Pebbles, Gravel, Sand and Fertilizer
In this case study, we designed, build and tested a complete system for packaging gravel, stones, pebbles, sand and fertilizer.
To implement this solution, we featured the possibility to easily change the forming tube, which allows switching format in a fast way.
When bulk bagging this large variety of products is very important to add a weighing system that will handle with precision all the situations. We developed a special hopper with a rubber coating layer for this specific case.
This allows the right amount of product to the vertical form, fill and seal machine, the MF 54.
Of all our range of filling machines, we chose this one because was the best suited for the client needs in terms of production and bags size.
In this case, the MF 54 can fill up to 500 bags per hour in formats of 10, 15 and 25 kg.
After the bag filling station, the bag is sent from the VFFS machine to the robot palletising system, our MF PCA 700 cartesian palletiser.
The line ends with the automatic pallet wrapper with a rotating table, the MF WRAP 35. To protect the bags further we also added a top sheet device, to cover the wrapped pallet.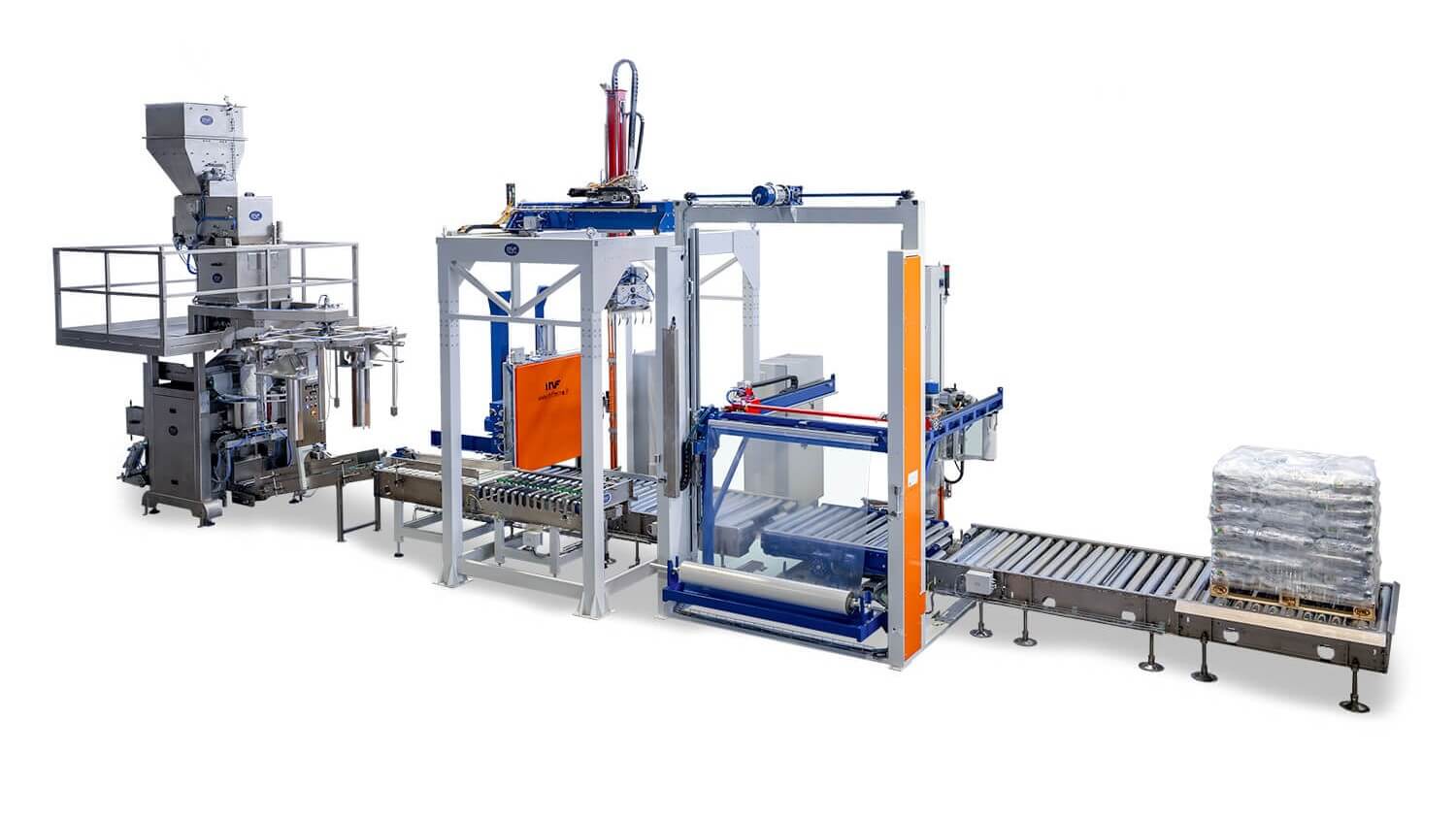 "Do you provide solutions for different production volumes?"
A customer's needs may vary in terms of bags' size and production volume. We supply a wide range of vertical packaging machines for aggregate and similar products (such as stones, pebbles, sand and gravel).
The one we saw in the case study is ideal for a medium-high production volume.
We also offer solutions for smaller or bigger bags and for higher or lower production levels.
From the MF 50 to the MF 62 we can fulfil your needs for bag filling systems. In most cases, the market for aggregate, pebbles, stones and sand bagging machines is covered by Vertical packaging Machines. The bags are usually in plastic and formed from a film reel.
With that being said, if you are looking for a cheaper option we design manual bagging machines with our DR line. These types of solutions can be provided with a gross or net weighing system.
If you need a packaging system starting from preformed bags, the IABA series is what you are looking for. The IABA series is ideal for non-free-flowing products, they are reliable and heavy-duty machines.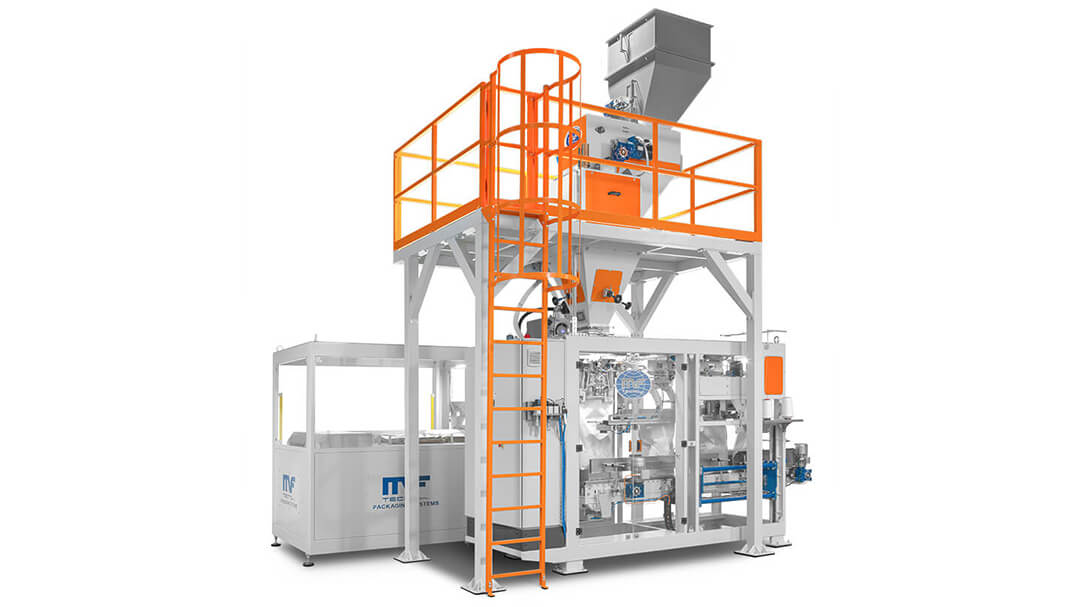 As stated above, usually a vertical packaging machine VFFS is what is ideal for sand aggregate or gravel pack solutions, but it is still possible to use an open-mouth bagging machine.
Automatic palletizing solutions are also flexible according to the production and type of bags.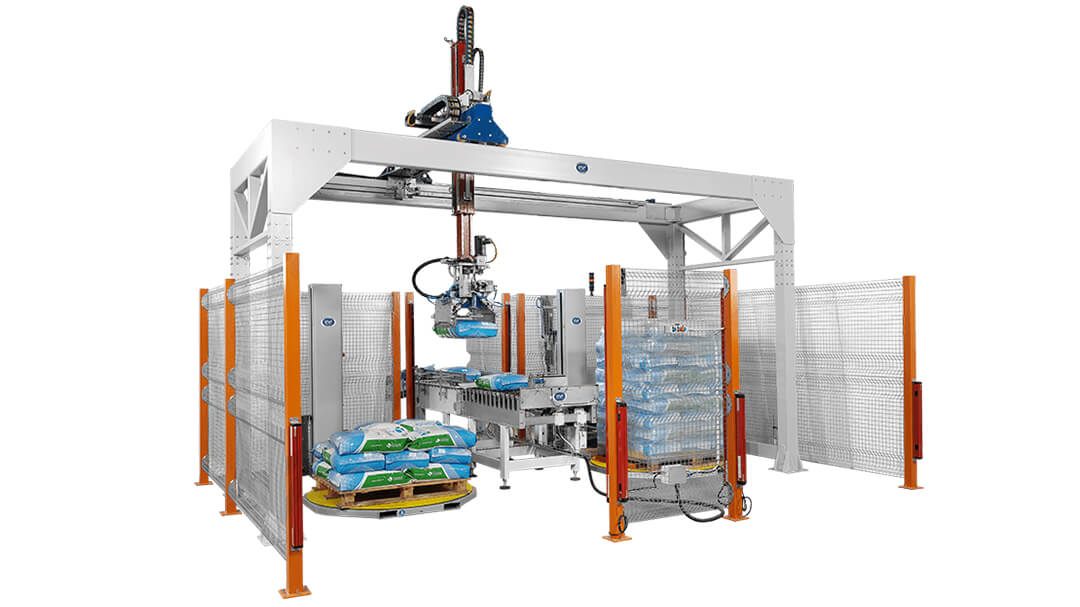 Moving on to the pallet wrapping phase, it can be carried out with an automatic or semi-automatic wrapping machine.
In addition to the rotary table model, there is also the automatic wrapping machine with a rotating arm: MF WRAP 60.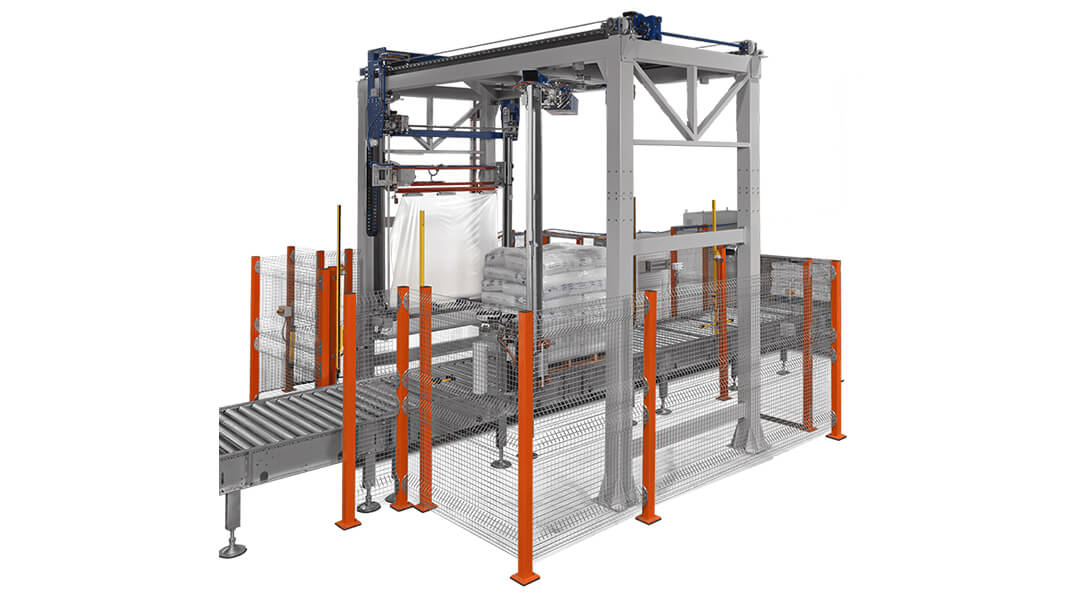 The MF SPW 20 semi-automatic rotating platform wrapper is the ideal solution for productions up to 20 pallets/hour.