The packaging of wood pellets has seen demand increase considerably. Many pellet producers have chosen to invest resources in automatic packaging. The goal is to reduce production costs and be more competitive in the market.
MF TECNO manufactures complete systems for pellet packaging: from bagging to palletizing. Packaging machines, palletizers and wrapping machines are the key elements of these plants.
Recently MF TECNO has built a pellet plant consisting of:
Vertical Packaging Machine for Pellet Mod. MF 54
Cartesian palletizer MF PCA SMART
Automatic pallet wrapper MF WRAP 35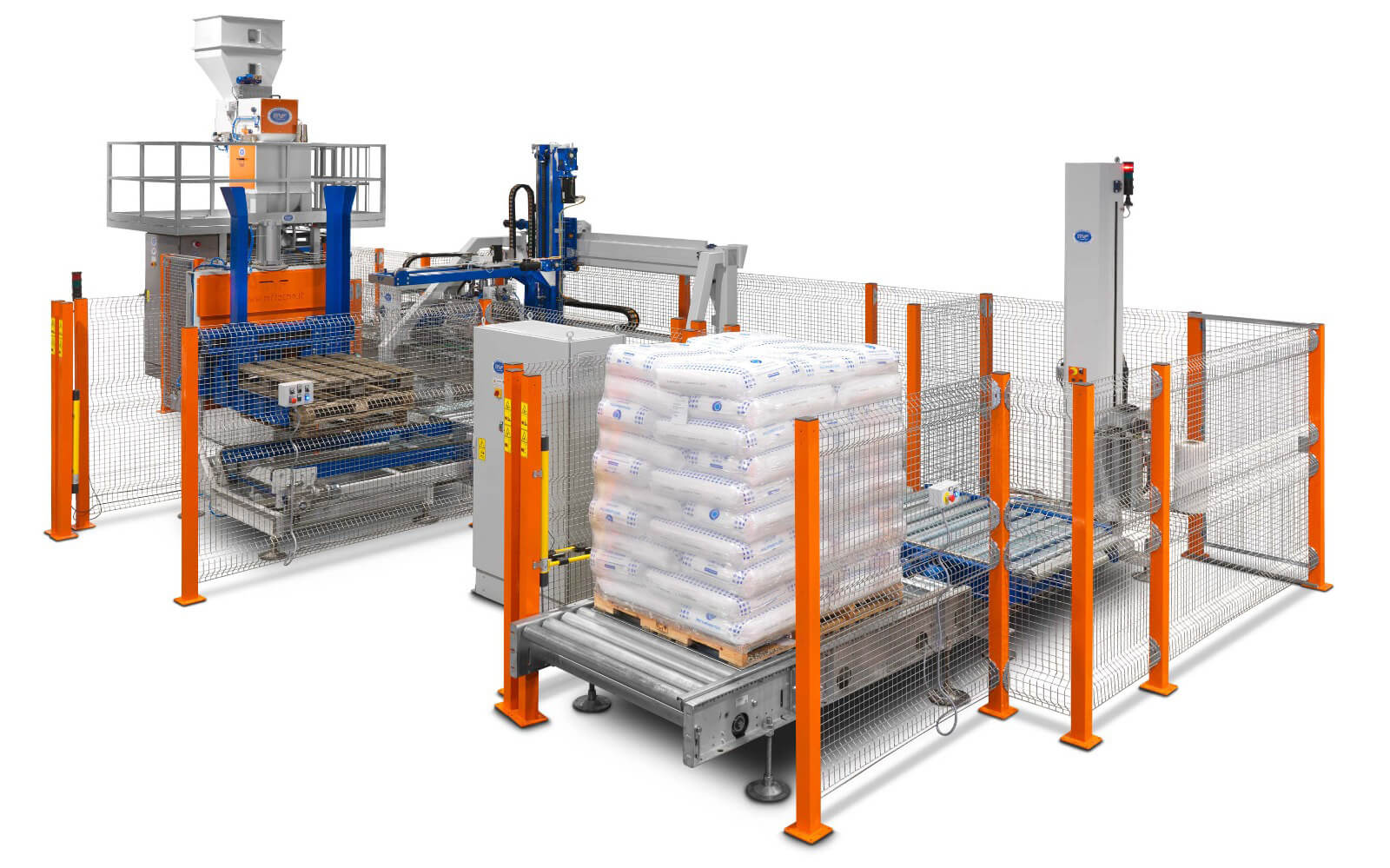 The MF 54 vertical packaging machine is the reference model for pellet packaging. In this case the pellets are bagged in 15 kg packs by means of an electronic net weight weighing machine. Furthermore, a belt dosing system allows to manage the wooden pellets of different granulometry.
The MF PCA SMART Cartesian palletizer is one of the most appreciated solutions by our customers. It manages medium productions with maximum reliability. Moreover, thanks to its small size, it requires minimal installation space.
The MF WRAP 35 automatic wrapping machine completes the packaging line for wood pellets.
The operator will only have to collect the finished pallet from the roller conveyor.