Wood, bamboo, straw, corn, rice pellets: MF TECNO machines are able to manage and package any type of this product which is increasingly used due to its many advantages.
What is Pellet?
Pellets are a natural biofuel made from made from agricultural and forestry wastes, such as dried sawdust, compressed into small cylinders with a diameter of a few millimetres. It possible to obtain a compact product with no additives and chemicals.
Benefits of pellets?
Among the most important advantages: environmental sustainability (reduction of deforestation and GHG emissions); cheap to produce and affordable to buy.
And, due to the pressing process, the calorific value of pellets is approximately double that of wood for the same volume.
Pellet packaging system: this is what MF TECNO do!
MF TECNO is able to provide packaging machines combined with palletisers, wrapping machines, case packers for any types of pellets available in the market.
Among MF TECNO machinery models, MF 54 automatic machine represents a high-performant and user-friendly solution for pellet packaging.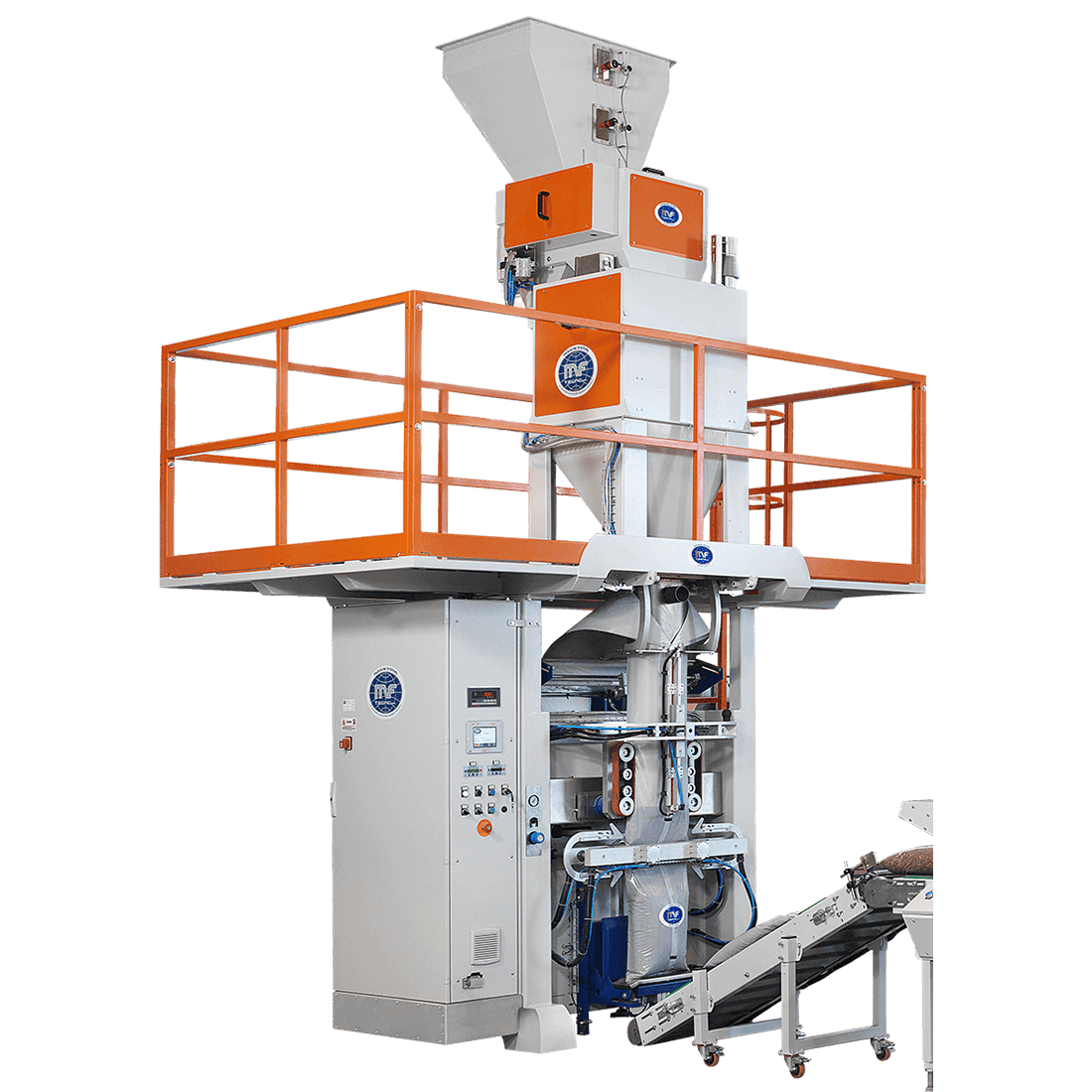 About the type of bags, those made from reel film are typically used for pellets packaging.
About the sealing, impulse sealing is the most common.
Packaging system in action!
Now let's go deep into Pellet Packaging and take a look at some of our pellet plants around the world. In the video above, one of our sales agents describes two complete lines, installed in Germany and Italy respectively.
For any other information please go to our 'Contact' page to find all contact methods.