The packaging of seeds is characterized by the necessity to avoid contamination between the different types of seeds. Always sensitive to the demands of customers, MF TECNO has developed a series of solutions that are perfectly suited to the world of seeds. Starting from the consolidated line of IABA 600, automatic bagging machines, our engineering team has designed several accessories to prevent cross contamination.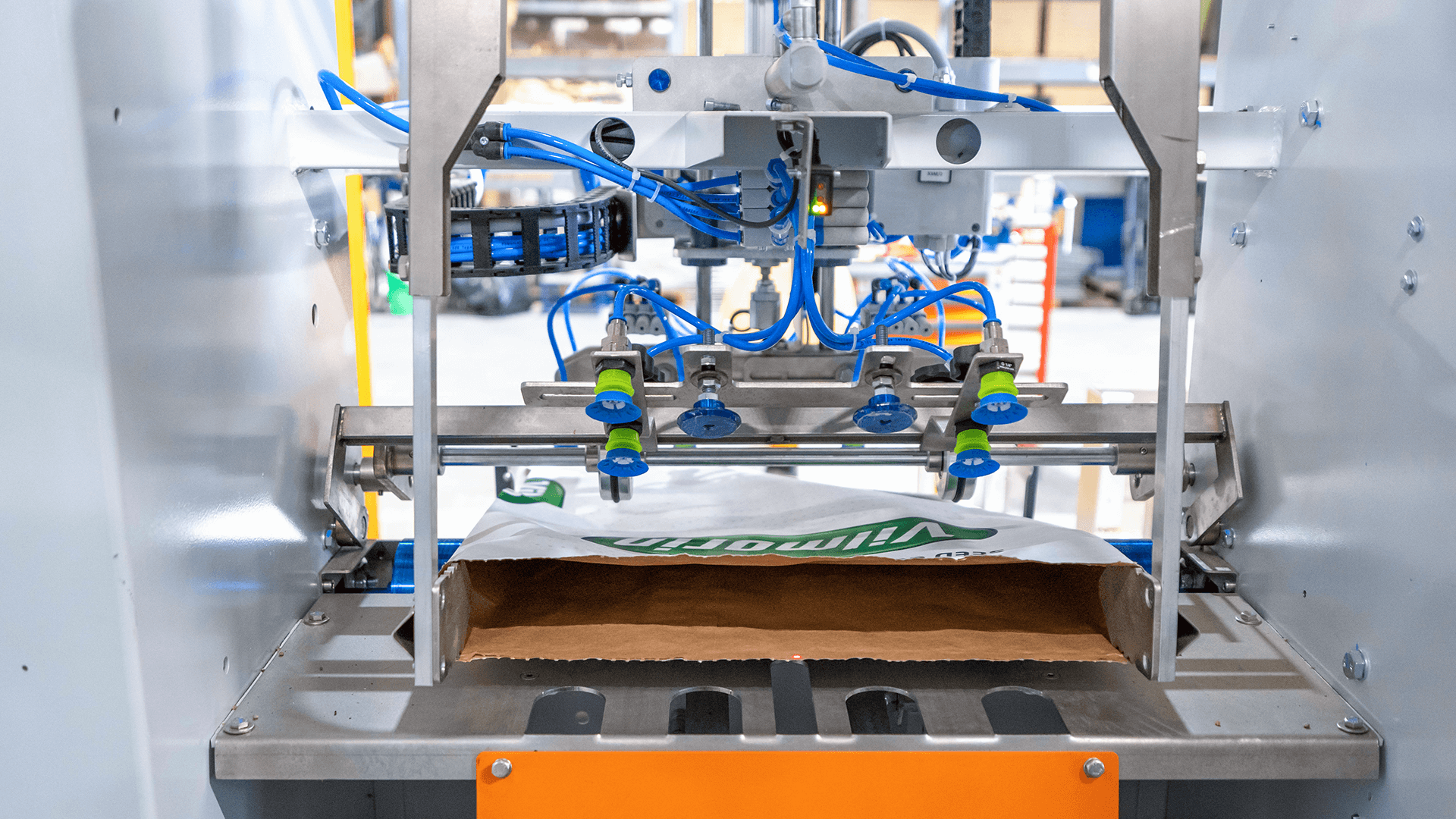 In the project below one of our customers needed to pack five different types of seeds while requiring a degree of contamination equal to "zero" when changing the product. Starting from IABA 600 E automatic bagging machine, various solutions have been adopted to meet this need. Among the various solutions we include:
"Easy clean" dosing unit: characterized by the possibility of extracting completely the dosing belt, making easy the cleaning and the possible detection of residual product.
The weigher is fully inspectable and washable
The absence of reliefs in the parts in contact with the product prevent the possible presence of residual product
"Drawer" for product collection located in the filling area. Thanks to these drawers, the product lost during the packaging process can be loaded again into the weigher.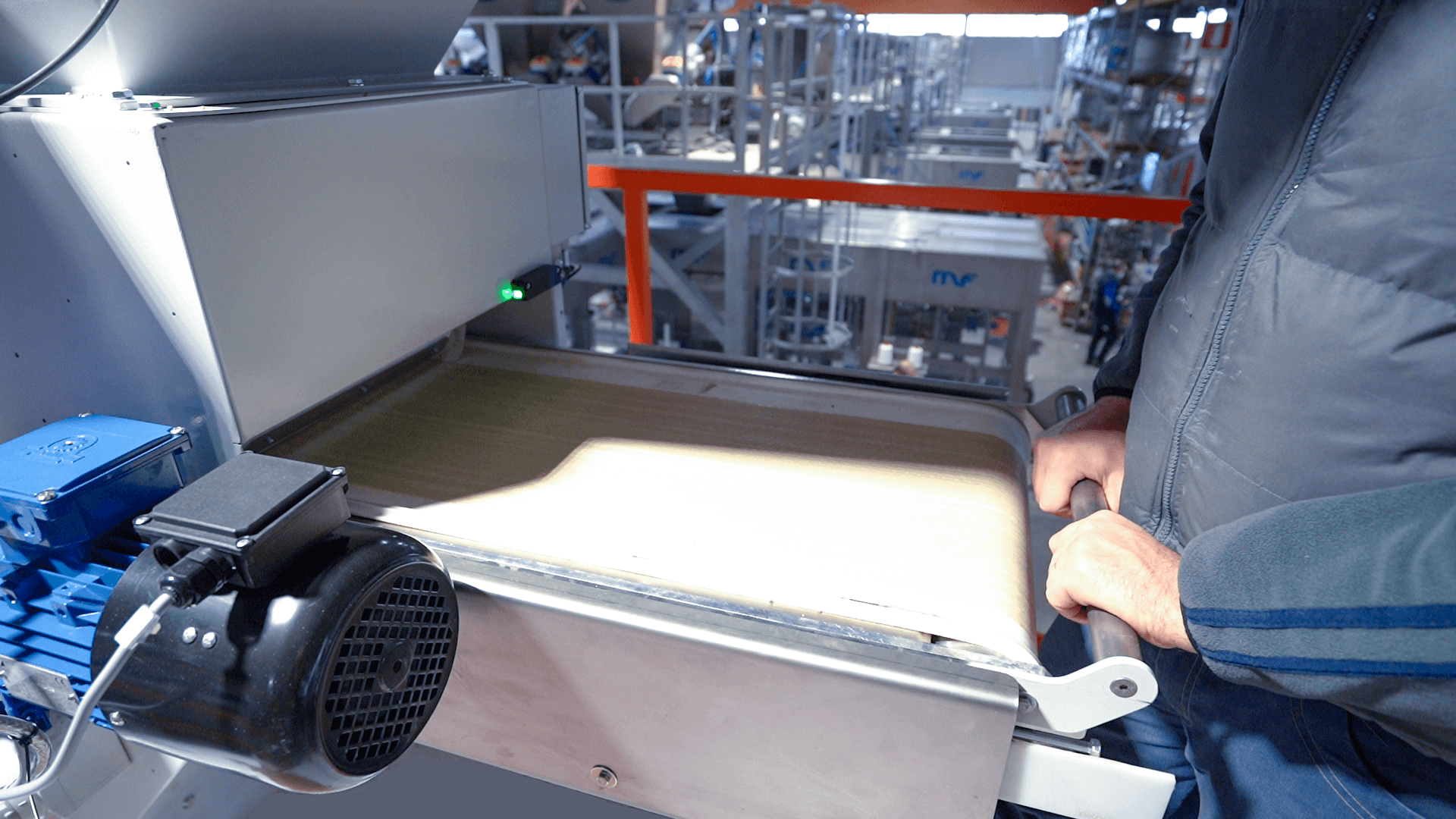 To perfect the project the bagging machine was completed by an automatic labelling machine capable of applying 2 distinct labels on the selvedge (manufacturer's label and certification label) and finally a Cartesian palletizer MF PCA 700 Twin characterized by a double palletizing area that allows to obtain a production without pauses during the pallet change.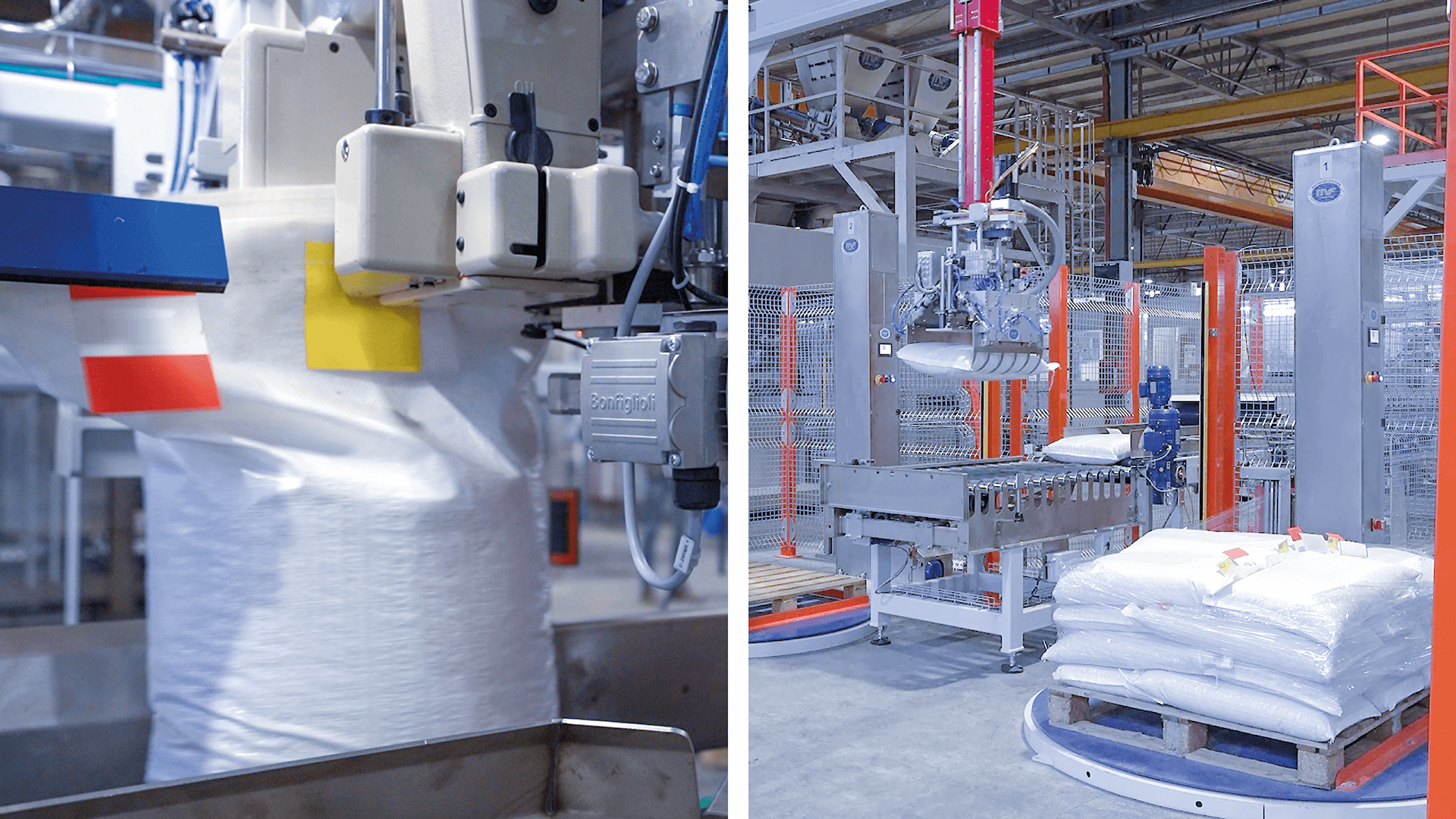 The palletizer has also been equipped with an automatic bag height recognition system that allows the height of the pallet layer to be changed automatically and in real time without the intervention of the operator and thus eliminating every program change stop on the basis of the different specific weight of the seeds.