TUBULAR CHAIN CONVEYOR
What is the Tube Chain Conveyor?
The tubular chain conveyor can transport large quantities of material over long distances, safely and efficiently.
It is suitable for conveying all sorts of granular, powdery, friable, and delicate products such as powders, chemicals, plastic granules, TPE, pet food, animal feed and agri-food products.
How does a Tubular Conveyor work?
Tubular conveyors are made up of tubes, curves/corners, and loading and unloading hoppers.
1- Product is fed into the tubes through the loading hopper
2- The product is dragged inside by chains equipped with curved discs made of plastic.
The diameter of these discs varies according to product specifications and customer needs.
3- Finally, discharge products are released from stainless steel hoppers with shutter valves that open or close the tube to increase or decrease the amount of product falling
These are our solutions:
BIG 60: Tube diameter 60 mm – Disc diameter 48 mm – 2 m3/hour
Ideal for Malt, Cereals, Animal feed, Plastic materials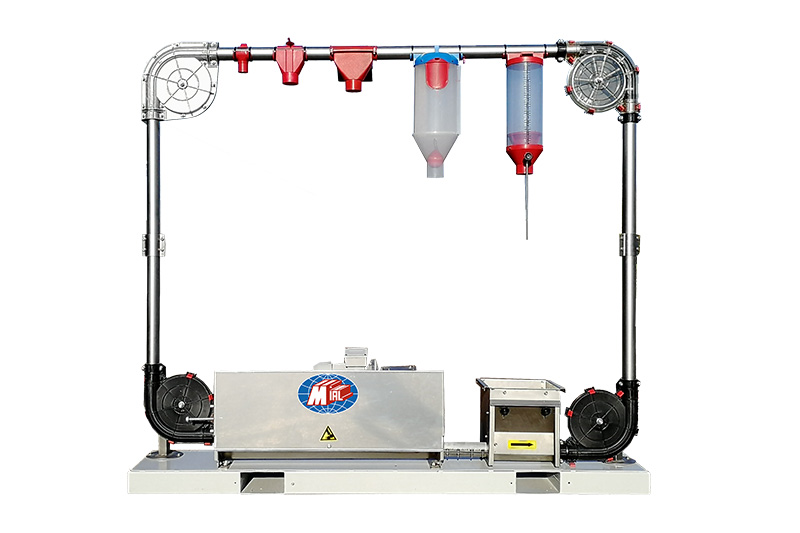 BIG 100: Tube diameter 100 mm – Disc diameter 78 mm – 12 m3/hour
Ideal for Seeds, Pet food, Cereals, Granular products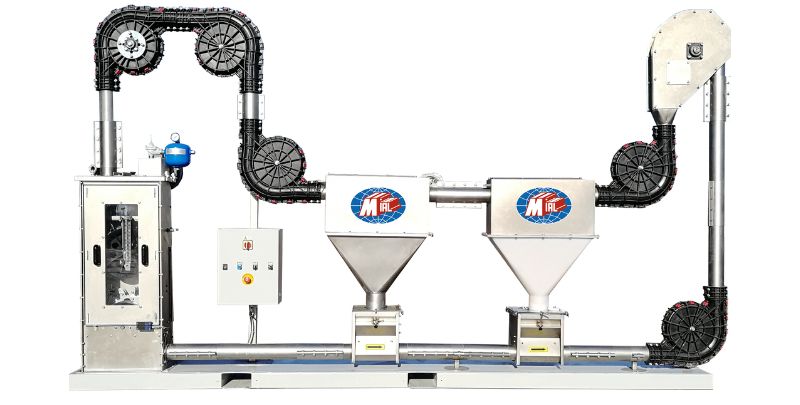 BIG 160: Tube diameter 160 mm – Disc diameter 130 mm – 30 m3/hour
Ideal for Coffee beans, Bulk ingredients, Grains, Wooden pellets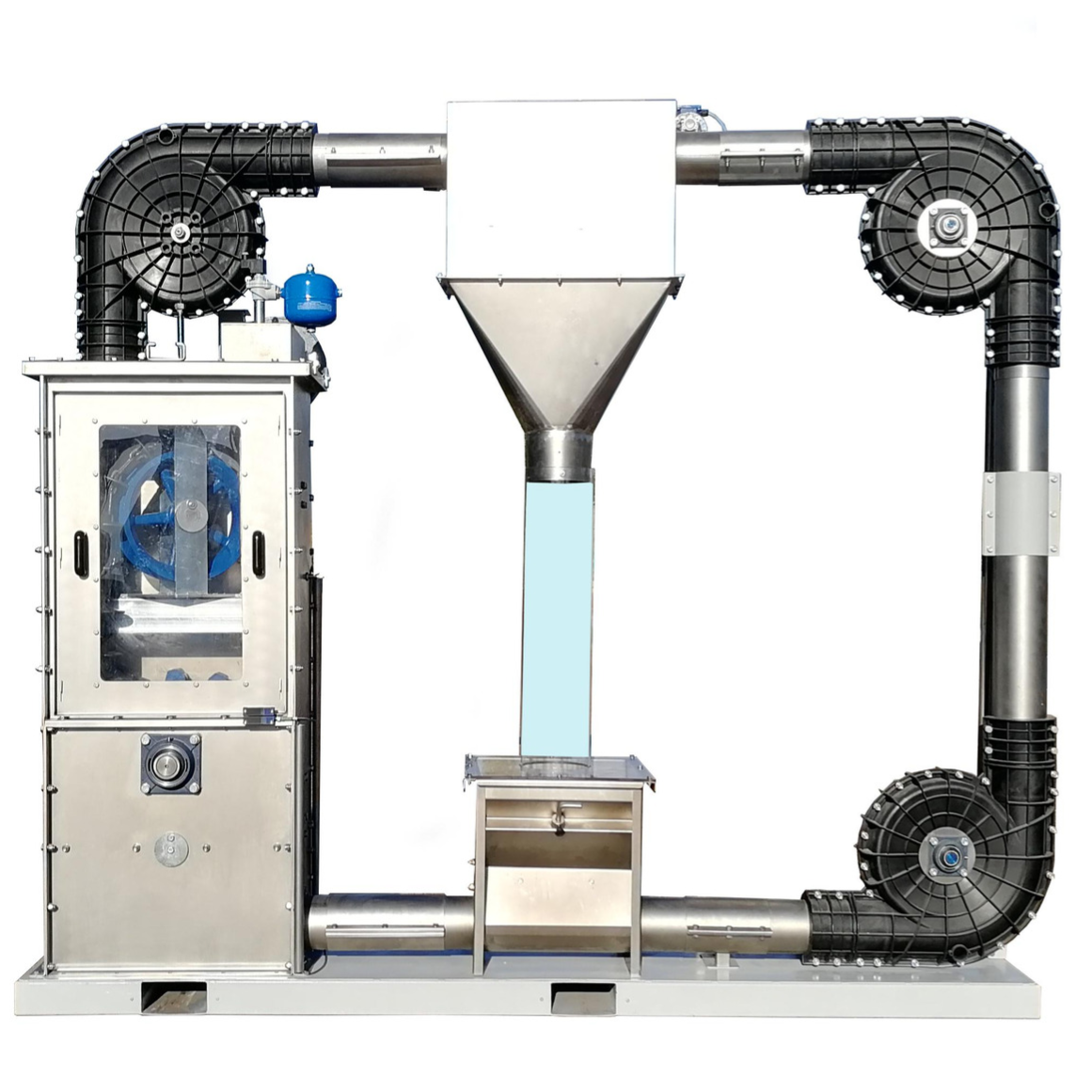 These are the benefits of choosing Tubular Chain Conveyor:
Adaptable to all customer needs - modular structure according to the length to be covered and suitable for both horizontal and vertical transport.
Delicate on the transported material - limited mechanical action which guarantees the integrity of the product, even if fragile.
Low energy consumption - 50% energy saving compared to other transport systems
Max hygienic standards and Reduced maintenance - easy cleaning thanks to specially designed openings.
Durability over time – made of AISI 304 stainless steel, a wear-resistant material
A single motor to create a product loading and unloading circuit, avoiding the use of complex systems and numerous motors.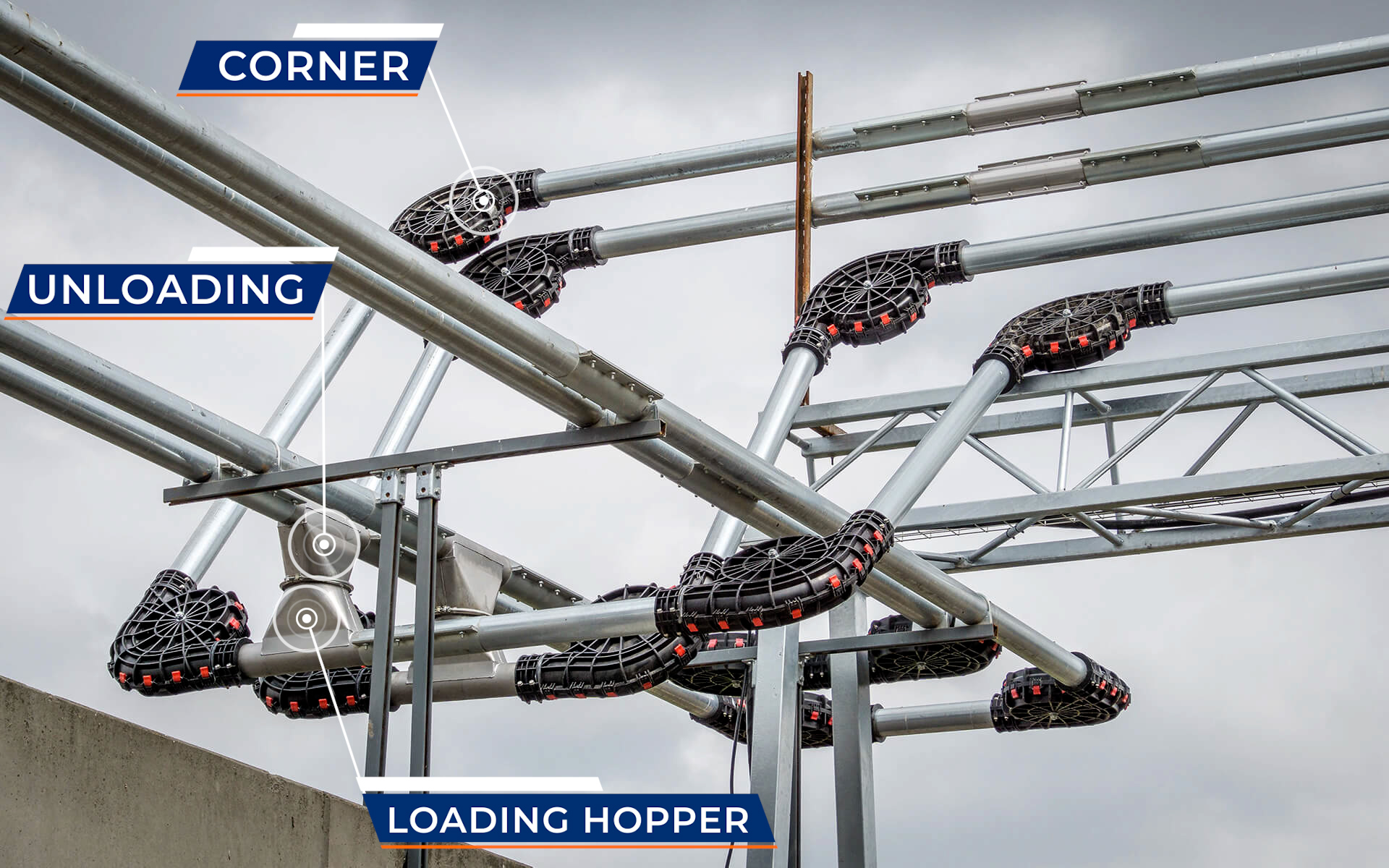 Section of the system installed in China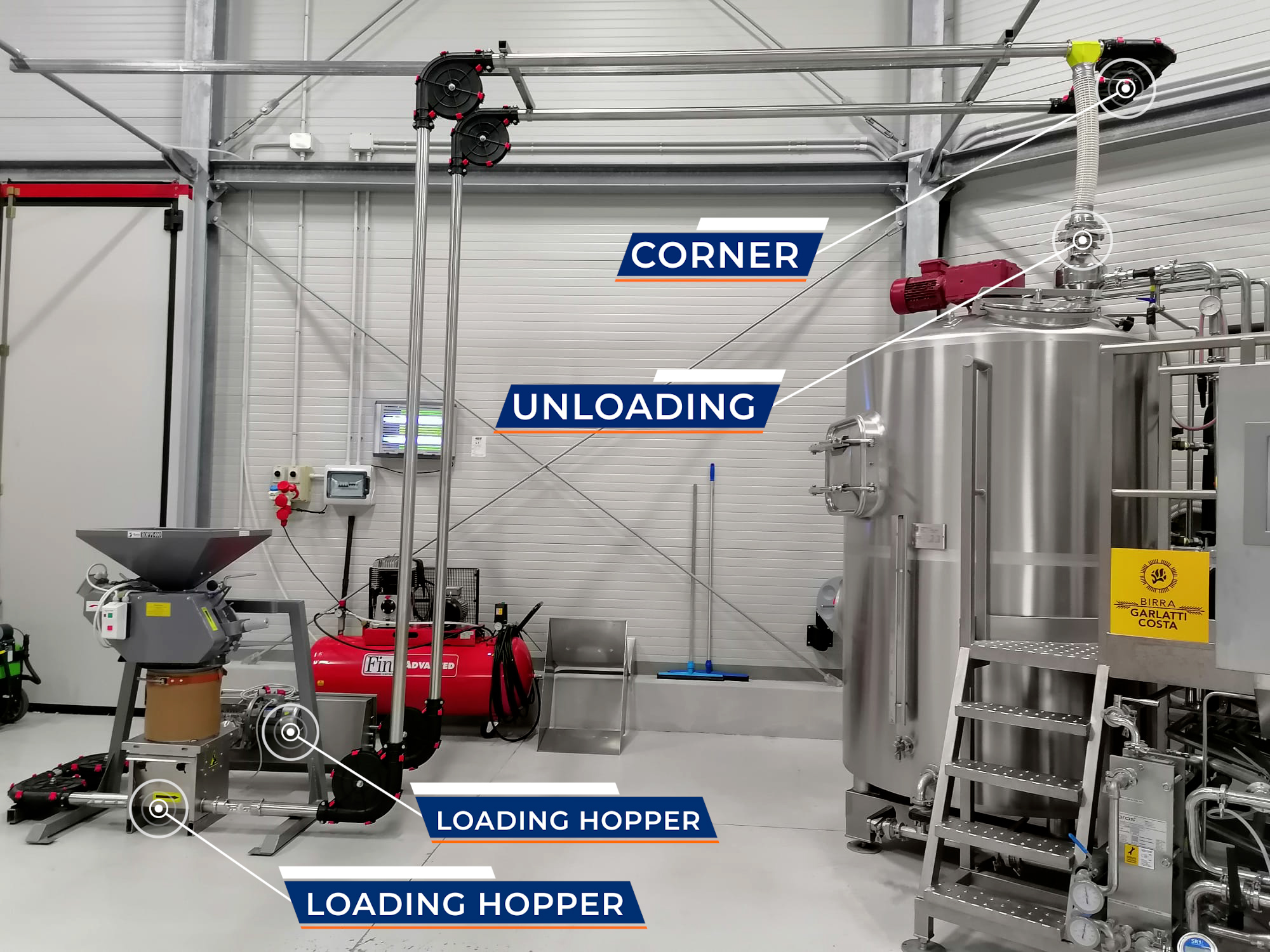 Section of the system installed at BIRRA GARLATTI
Read the article below and find out about one of the largest chain conveying system designed and installed by MIAL.

Discover more ❯

Request information