The packaging of salt is handled by vertical packaging machines, open mouth bagging machines, palletizers, wrappers and complete systems.
Salt packaging can be carried out using:
All salt packing machines are made in Iron AISI 316, to prevent corrosion.
Salt bagging machine for preformed bags:
Automatic open-mouth bagging machines are used for packaging Salt in medium or large bags.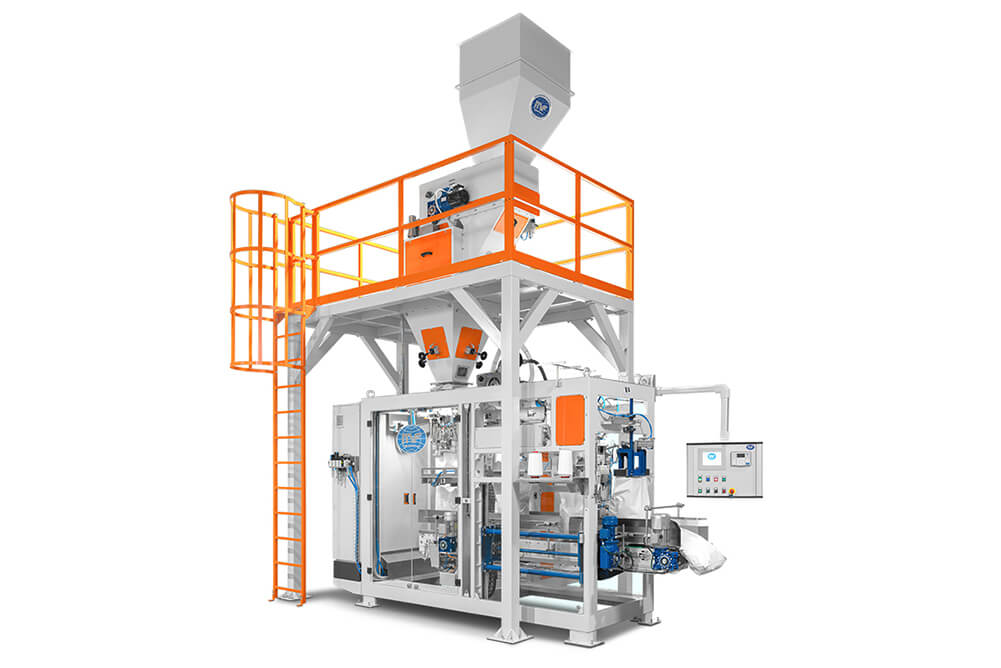 The IABA range is designed for medium production capacities with bags of 5 to 30 kg, and consists of:
These bagging machines can fill flat or folding preformed bags.
Vertical Packaging Machine for Salt (VFFS):
The VFFS packaging machines are used for bags in small and large formats formed from film reels.
The variety of MF TECNO products allows the process to be adapted to meet the performance requirements: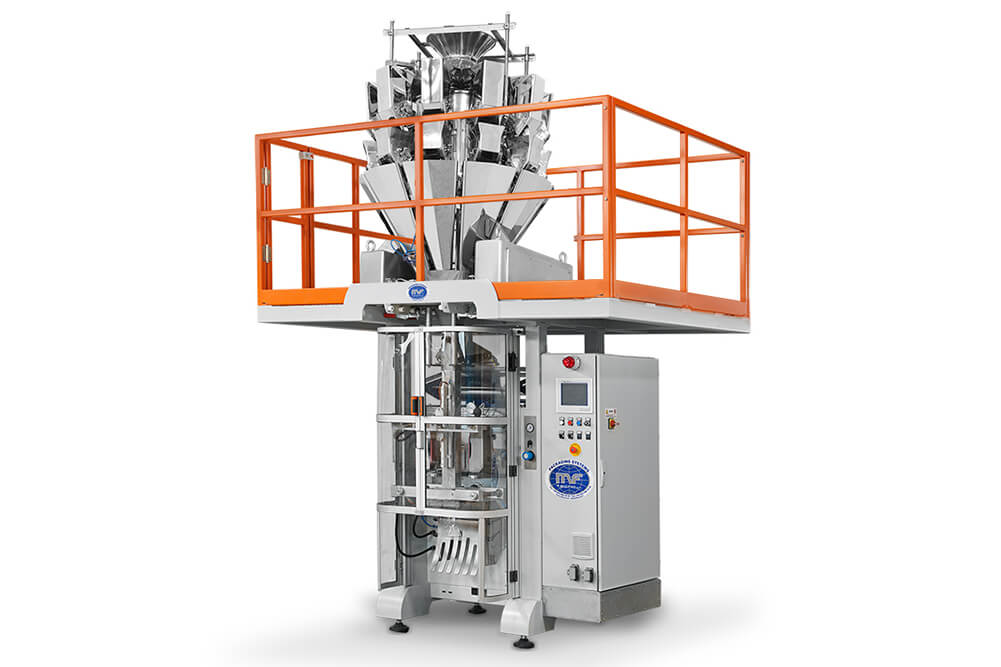 Semi-automatic Big Bag bagging machine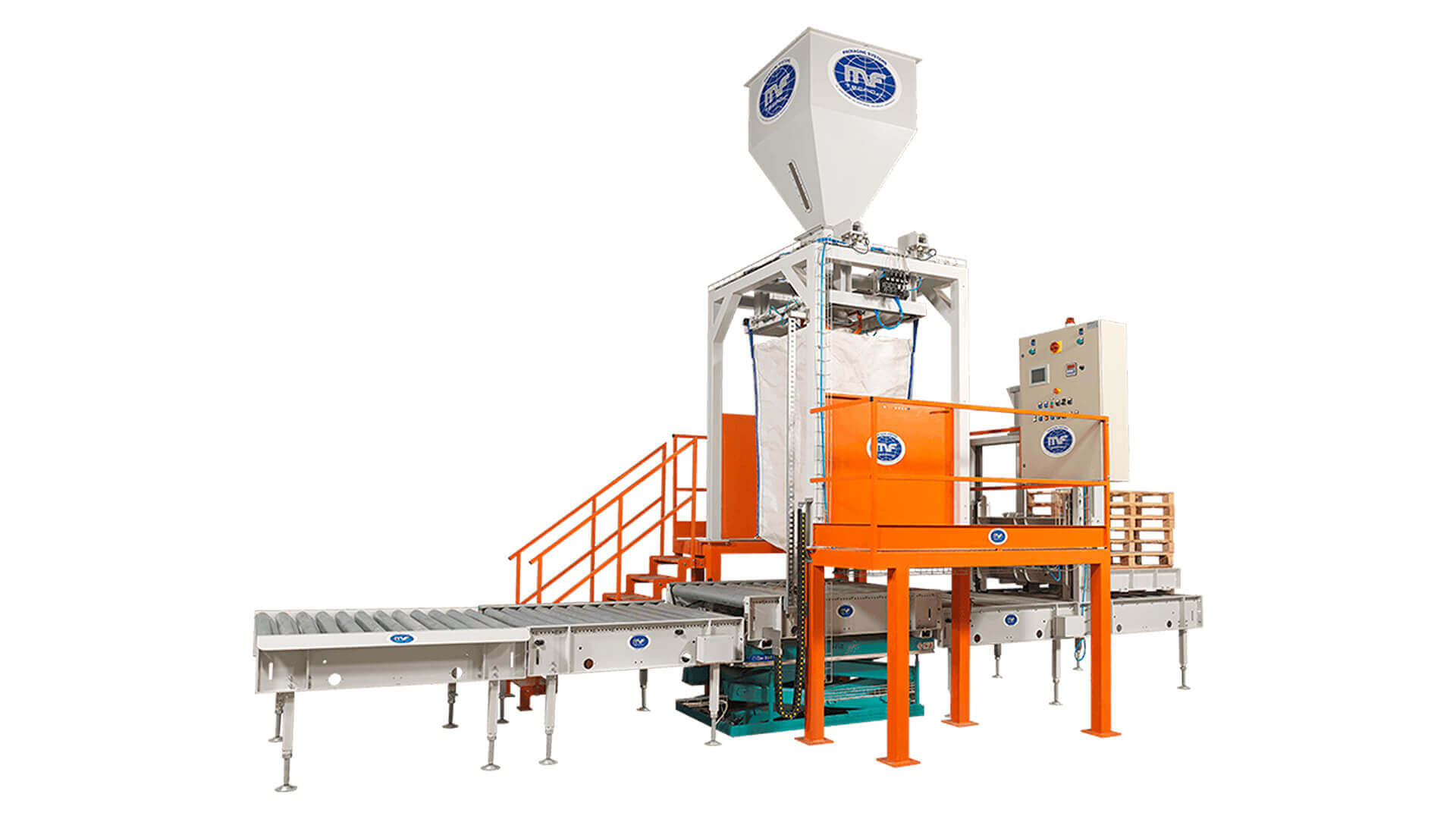 The semi-automatic big bag bagging machine is used for sizes ranging from 500 to 2000 kg.
It can be equipped with a net weight or gross weight scale.
The net weight MF Big Bag PN Salt bagging machine is ideal for medium to high production capacities.
The gross weight MF Big Bag PL bagging machine is ideal for medium production capacities.
Case Study
In many cases, the market demands aren't limited to a packaging system alone.
MF TECNO offers comprehensive packing lines for Salt.
Our product range includes conveyor systems, scales, bagging machines, palletizing and wrapping machines.
The shrink wrappers and boxing machines fall within the category of secondary packaging systems.
In this project, we have created 3 bagging lines for salt.
The packaged product is then passed to the shrink wrapper and finally to the case packer.
Finally, through a palletizer, the packages are placed on pallets.
The first line produces 1 and 2.5 kg bags of fine salt.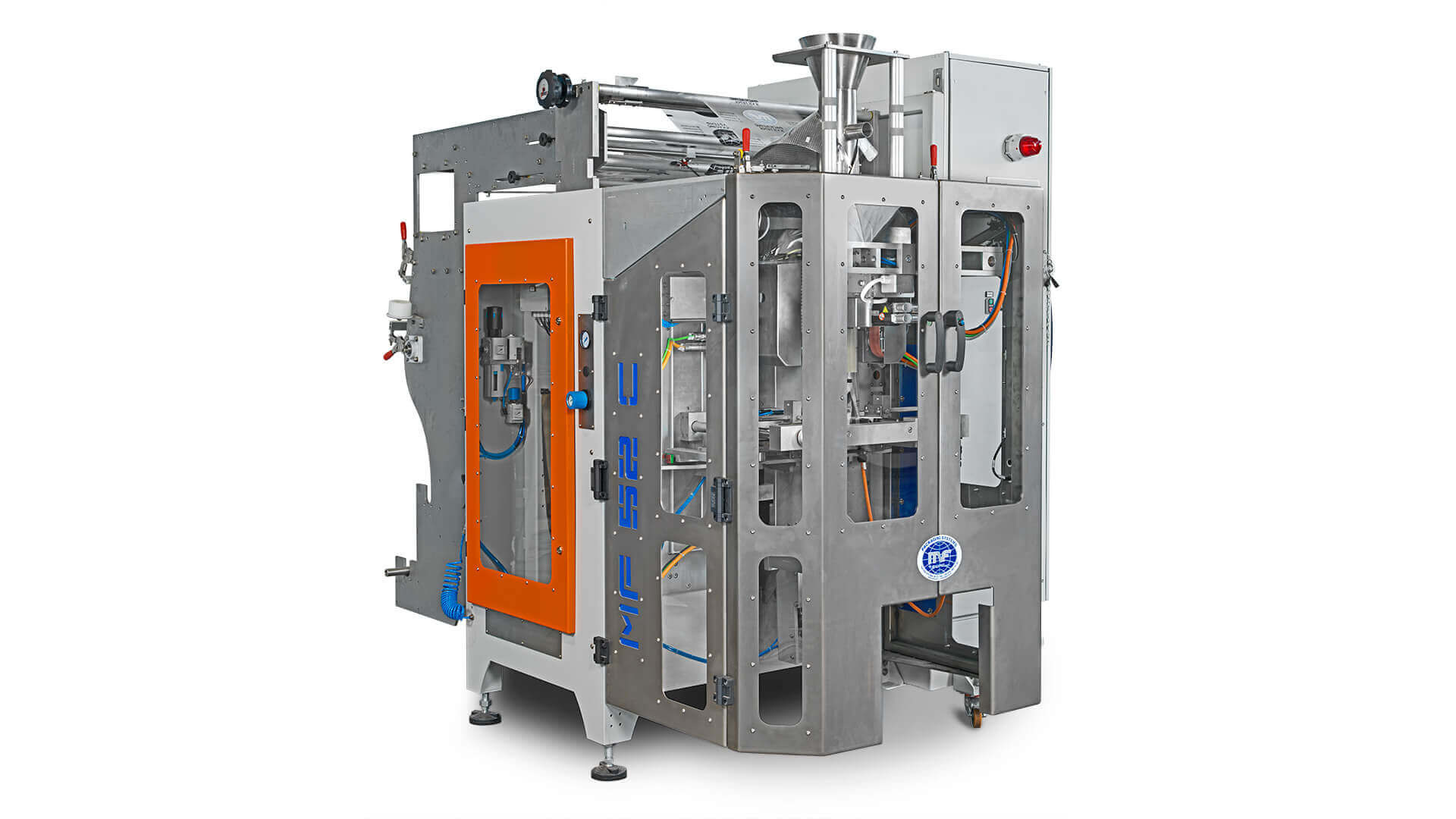 The salt packaging line is developed as follows:
Electronic weigher with multiple heads with high speed and precision
Vertical packaging machine VFFS MF 52 Continua
Horizontal Shrink Wrapper MF-O 120
MF PCA 700 TWIN Cartesian palletizer
At the end of the salt bagging phase, we move on to the horizontal shrink wrapper, which groups the bags in three rows of three using a shrink film.
The MF-O 120 shrink wrapper consists of 3 modules: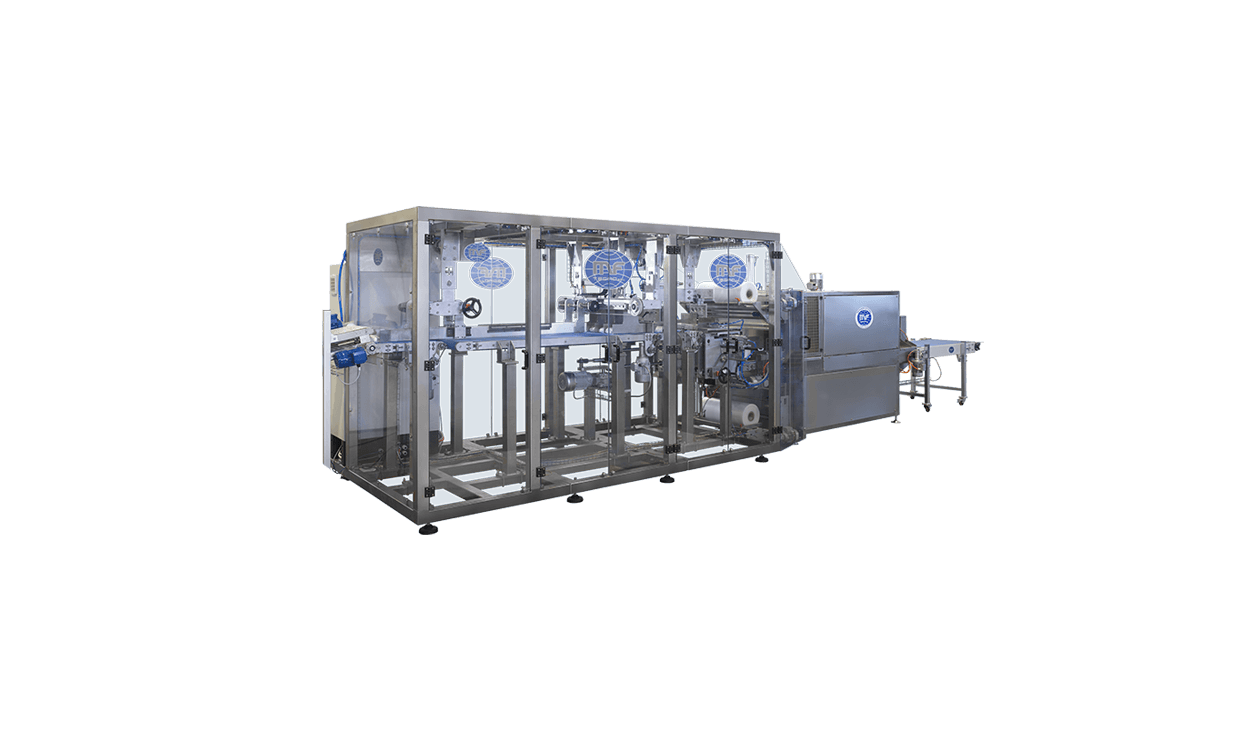 Automatic stacker: it has the function of grouping and stratifying the product
Sealing group of the shrink film around the bundle
Shrink tunnel: allows you to get a perfect bundle.
In the lower part of the oven, a removable drawer facilitates cleaning in case of breakage of the bag.
The second line packs salt in 25 and 50 kg bags.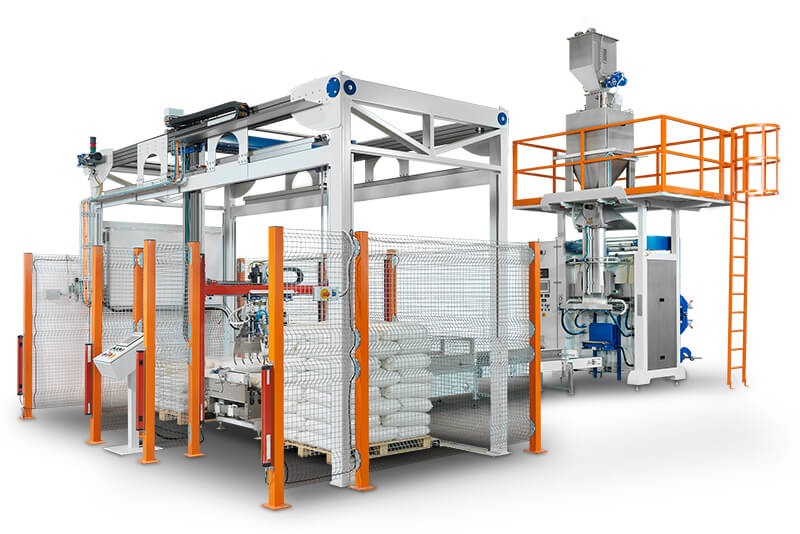 The packaging line is developed in this way:
VFFS MF 58
Push Palletizer PSM 1500
Rotating Arm Winder MF WRAP 60
The third line packs 500 or 1000 kg BIG BAGS.
The BIG BAG bagging line is also equipped with a pallet automation system.