MF TECNO specialises in packaging short dry pasta, for which it offers automatic and semi-automatic packaging machines.
Various types of pasta can be dosed on the basis of customer requirements, thanks to the multi-head or vibrating channel weighing systems.
The pasta can be packaged using:
vertical packaging machines, for 250 g to 25 Kg packages 
bagging machines for packaging in open mouth bags up to 50 Kg
All of the machines for packaging sugar can be manufactured entirely in AISI 304 stainless steel, in addition to the parts in contact with the product.
Using the shrink wrappers and case packers, the packaged pasta can be organised in bundles and introduced into boxes. Finally, thanks to a wide range of palletisers, the packages can be placed on pallets and wrapped by automatic and semi-automatic wrappers.
Here is a list of formats that can be created with our machines: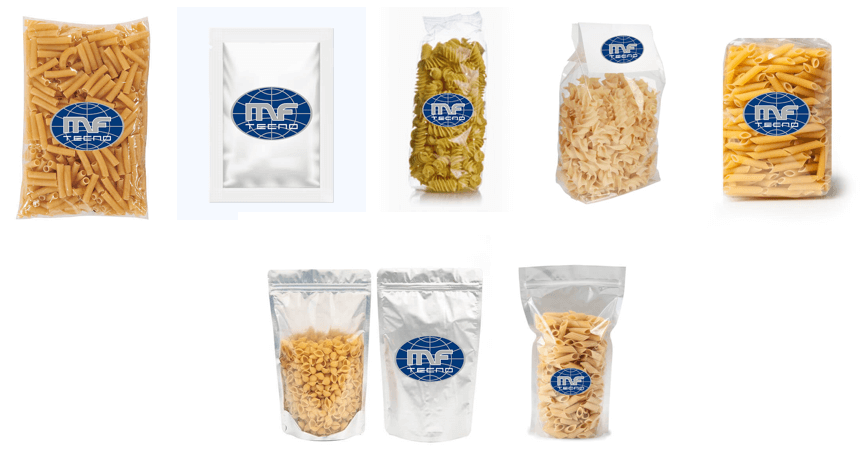 Discover more ❯