In the field of Pet Food packaging, a product's quality is often judged by the aesthetics of its packaging. The visual appeal of the bags thus becomes essential for drawing the consumer's attention.
Dry Pet Food packaging can be carried out using:
Pet food packaging machines: which one to choose?
The ideal packaging machine depends on:
the bag type
the bag size
the production requirements (capacity and speed)
Pet Food bagging machine for preformed bags:
Automatic open-mouth bagging machines are used for packaging Pet Food in medium or large bags.
The IABA series is designed for medium production capacities with bags of 5 to 30 kg, and consists of:
These bagging machines can fill flat or folding preformed bags.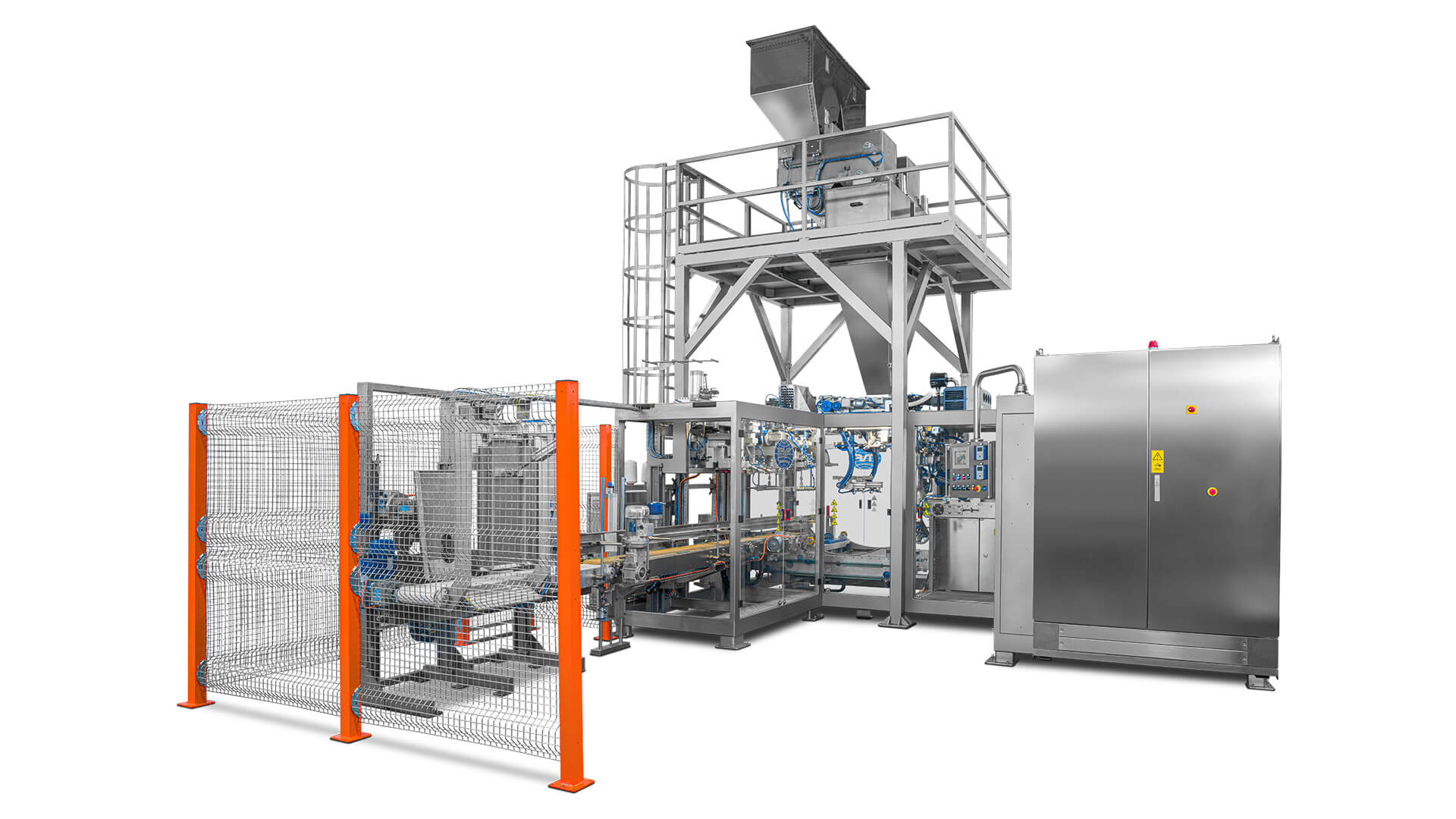 The MF POUCH 3000 bagging machine is used for:
High production capacities
High levels of flexibility in terms of bag type and size
Small sizes (from 300 g to 5 kg)
The MF POUCH 3000 is recommended for those with particular packaging aesthetic requirements. The bags can be of different types, with various closures, and can be graphically customised.

Vertical Packaging Machine for Pet Food (VFFS):
The VFFS packaging machines are used for bags in small and large formats formed from film reels.
The variety of MF TECNO products allows the process to be adapted to meet the performance requirements: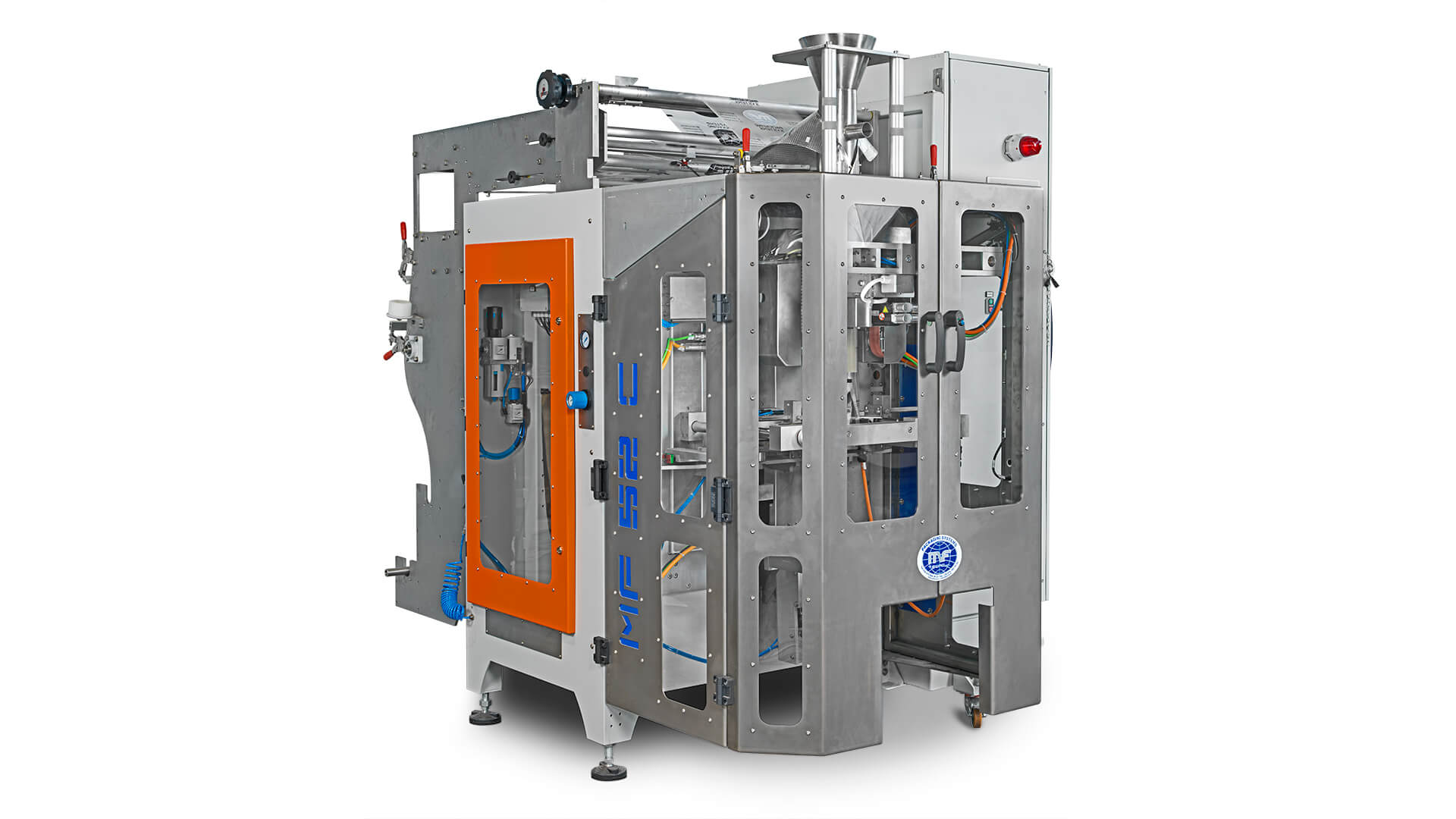 Semi-automatic Big Bag bagging machine
The semi-automatic big bag bagging machine is used for sizes ranging from 500 to 2000 kg.
It can be equipped with a net weight or gross weight scale.
The net weight MF Big Bag PN Pet Food bagging machine is ideal for medium to high production capacities.
The gross weight MF Big Bag PL bagging machine is ideal for medium production capacities.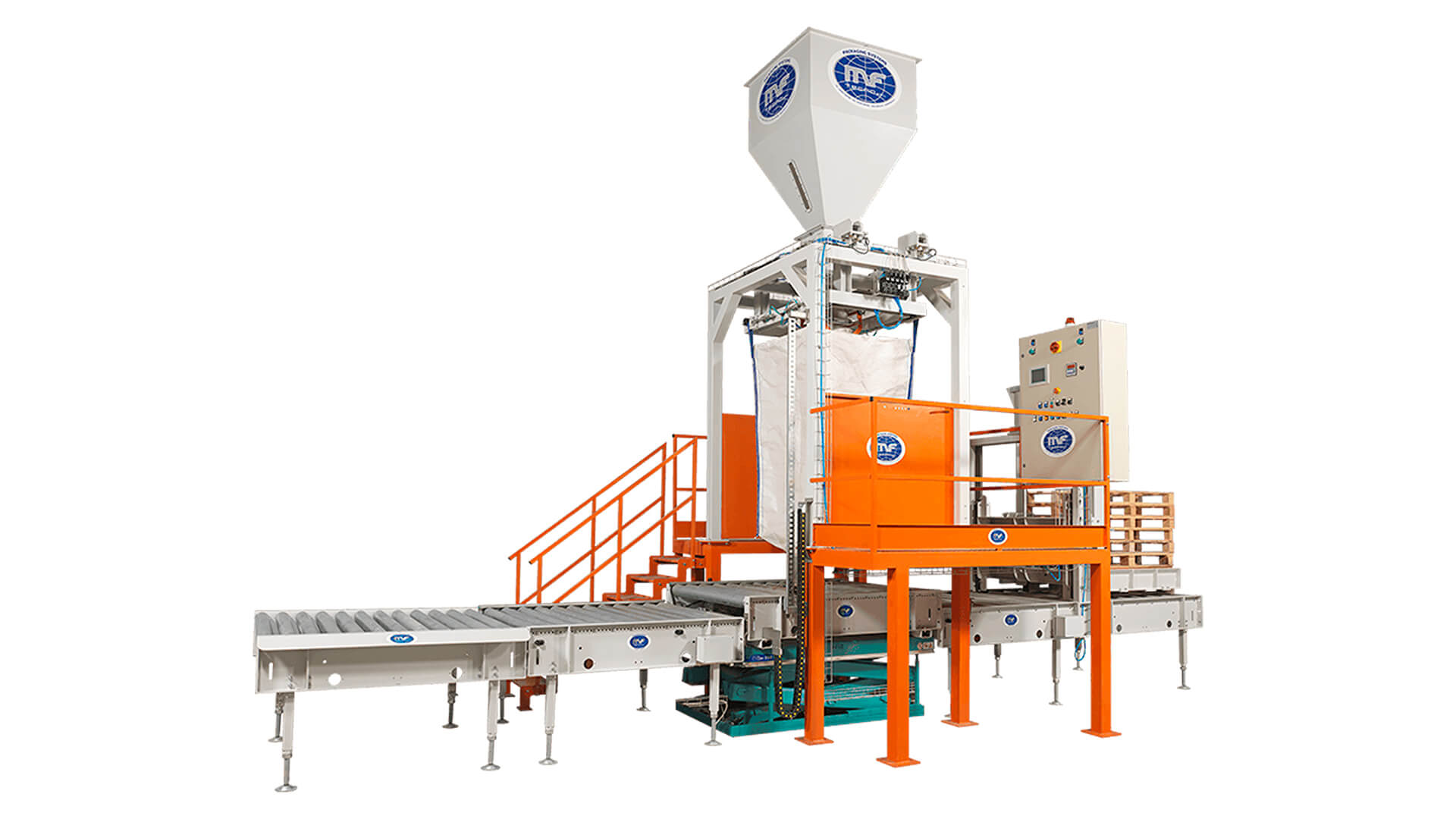 Complete Pet Food packaging systems
In many cases, the market demands aren't limited to a packaging system alone.
MF TECNO offers comprehensive Pet Food packaging systems.
Our product range includes conveyor systems, scales, bagging machines, palletisers, and wrapping machines.
The shrinkwrappers and boxing machines fall within the category of secondary packaging systems.
The following image shows a complete 20 BPM system with 10 kg bags, consisting of: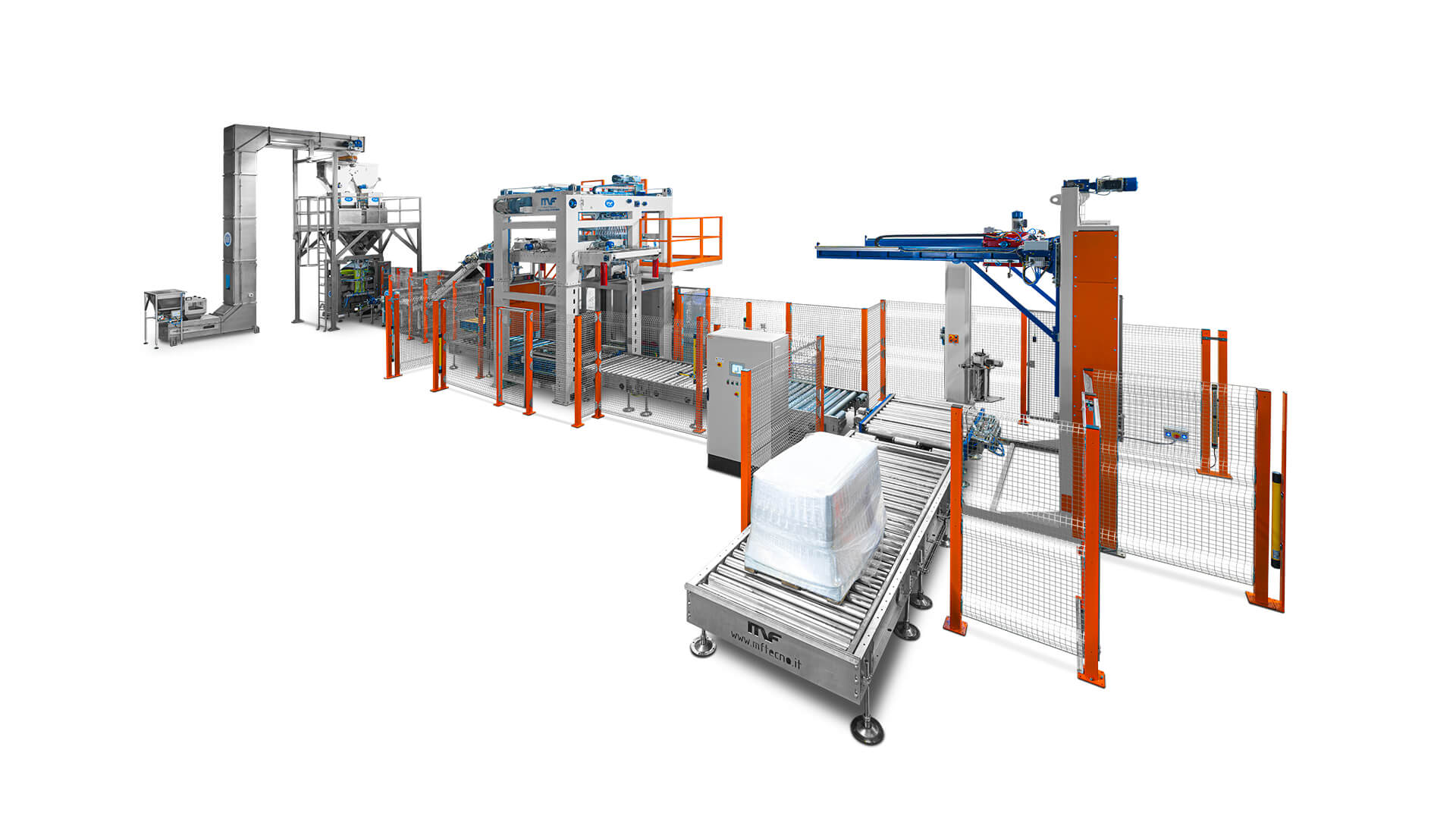 Pet Food Production
Not only packaging, but pet food production as well.
Our group company MIAL has been building animal feed and pet food extrusion plants for over 50 years.